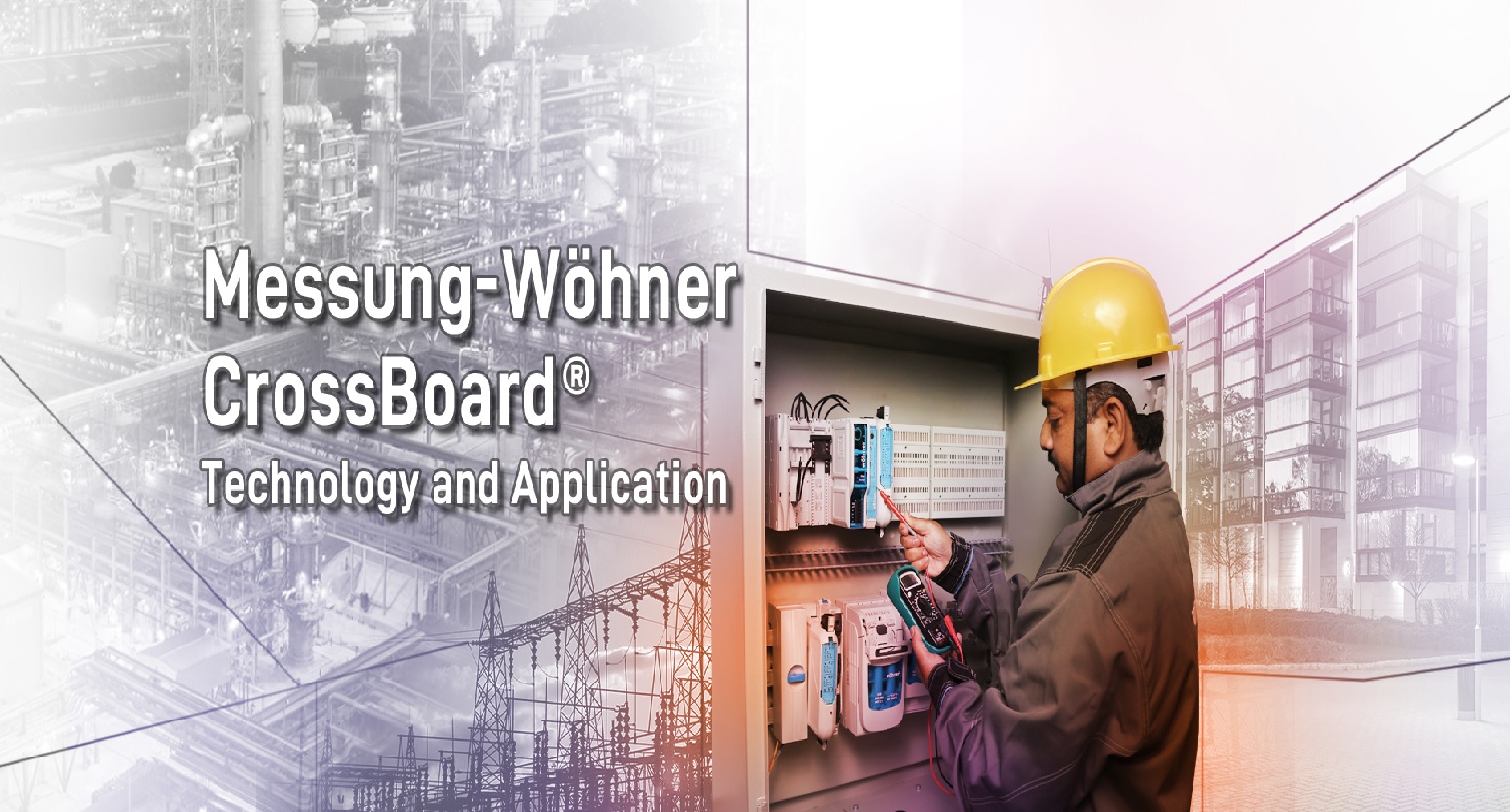 Wöhner CrossBoard® Modular power distribution system
Copper or aluminum busbars are present in any power distribution system. While the traditional busbar systems are cost-effective and robust, they suffer from several drawbacks. These shortcomings include lack of safety due to open installation and time consuming laborious operation for making connections.
Despite its downsides, the traditional busbar system did not have a viable alternative – until the launch of Wöhner CrossBoard® system of covered busbar with a family of add-on adapters.
Introduction to CrossBoard®
CrossBoard® is a premium-quality covered copper busbar system for 3 phase loads up to 125 Amperes.
A ready-to-use product, CrossBoard® busbar offers plug-and-play operation for mechanically mounting components and making incoming electrical connection – literally in a snap!
Features of Wöhner CrossBoard® system
SPEED OF INSTALLATION:

Ready to work out-of-the-box, saves significant time and efforts for mounting and wiring.
Unpack> snap to DIN rail> fit the components. Also possible to mount by direct bolting to panel plate or fastening to panel surfaces with additional holders.
Reduction of downtime while replacing components.

SIMPLICITY:

Snap the components on to the CrossBoard®.
Mount parts to the CrossBoard® without fasteners.
Connect electrical incoming power to components automatically.
Ensure reverse polarity protection.
Prevent accidental detachment of an installed CrossLink® adapter with a self-closing mechanical lock.
EXTENDIBILITY:

Available in two convenient sizes of 405 mm or 225 mm length and a height of 160 mm.
Combine several CrossBoard® modules to meet the actual requirement.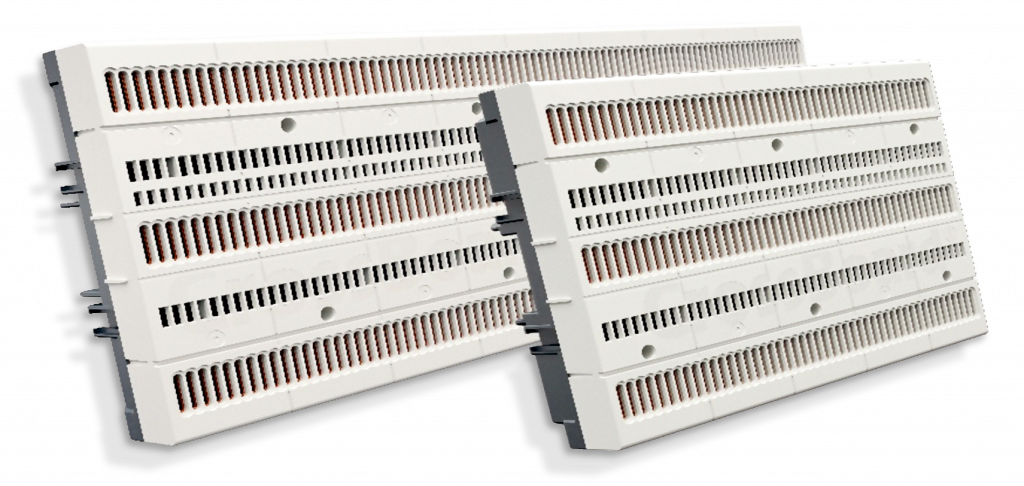 COMPATIBILITY:

Universal compatibility for fitting any standard electrical component from a variety of vendors.
Termination grid of 4.5 mm, to match any electrical product with 4.5 mm or 9 mm pitch.
ADAPTABILITY:

WöhnerEQUES® universal adapter allows use of standard 3rd party devices like contactors, MCBs, MCCBs, safety relays on the CrossBoard® module.
The EQUES® uses CrossLink® technologyforfittingregular electrical switchgear from all standard manufactures to the CrossBoard® module.

The EQUES® universal adapter creates an open architecture for using the switchgear of your choice, while retaining the outstanding flexibility of CrossBoard® module.
The EQUES® universal adaptersaves time and input wiring during installation and service by allowing quick installation of new components and easy maintenance or replacement of the device.
Extension modules available to mount additional switchgear for motor starter application on the same EQUES® universal adapter.
Wöhner fulfils the requirements of power distribution equipment with high availability as well as high system and personal safety with the innovative CrossLink® Technology which is also used in CrossBoard®. This lets you realize systems and tailor them to different requirements in the simplest way.
THE ADVANTAGES         
Optimum touch-safe protection for the busbar system
and the components
Direct and secure connection of components to the
busbar system is always an option
Planning advantages through standardized grid system layout
Top portion of the device mounted can be separated &
faulty device  can be changed outside with safety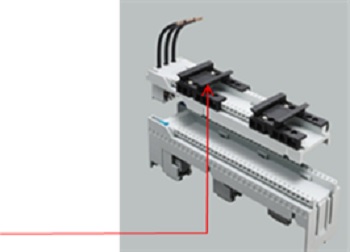 FUNCTIONALITY:
To extend functionality for your application, Wöhneroffers stand-alone modules that quickly mount and connect on the CrossBoard®.These modules save time as well as space while allowing you to build a wide array of functional blocks.
Available with several variants to suit your requirement, thesebest-in-class modules, include:
CRITO® connection module
Available in 2 variants.
Feeds incoming power to the CrossBoard® module.
Simultaneously feeds incoming power to two CrossBoard® modules, if they are stacked longitudinally.
BROOME10® power supply
High quality 24 VDC power supply to feed low-voltage consumers inside the control panel.
MOTUS® hybrid motor starter
Available in 3 variants.
Hybrid design combining TRIAC and relay.
Integrated heat sink, inbuilt logic for motor reversing, overload protection, and emergency stop.
OMUS® hybrid resistive load switching device
Available in 2 variants.
Hybrid design combining TRIAC and relay.
Integrated heat sink,internal fuses for overload protection and logic for emergency stop.
QUADRON® switch fuse disconnector
Switch fuse disconnector unit for NH type fuses up to 125 Amperes.
Narrow 49.5 mm width accommodating a NH fuse size 000.
Connection possible at bottom or top.

COMPLIANCE:
Use ofCrossBoard® modules ensures compliance to IEC 61439 and UL 508 standards including IP20 touch-safe protection.
These compliancesare mandatory for any professional quality electrical installation in equipment, infrastructure, or property.

REDUCTION:
Smaller panel size, while increase accessibility due to reduced wiring and elimination of cable trays.
Application examples of CrossBoard® technology
Rotary Friction Welding Machine from ETA Technology

Reduction of panel size by 250 mm.
Improved aesthetics and increased reliability.
Extended touch-safe protection for panel interiors.
Speed-up replacement of parts to reduce machine

Concrete Mixing Machine from Sicoma Mixers.

Replacement of traditional MPCB and Contactor for starting
motor with Motus® hybrid motor starter.
Mounting the Motus® starter directly on the CrossBoard®
module, with forward and reverse controls and motor safety.
Reduction of size to directly mount control panel on the machine.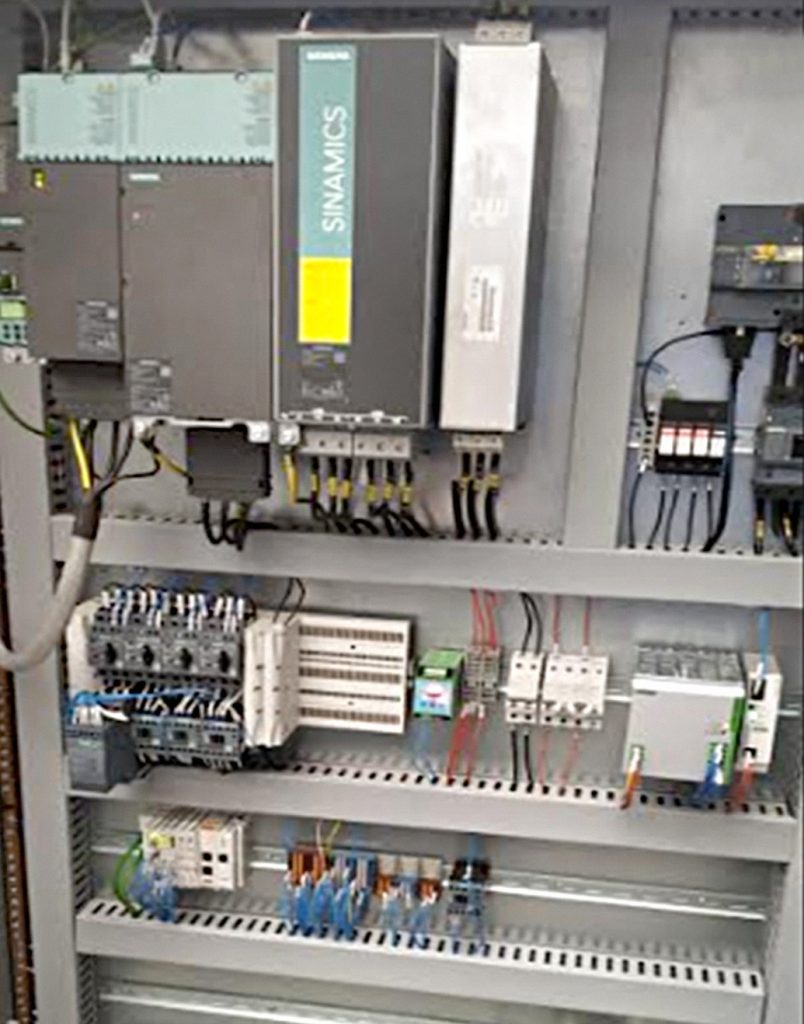 VFD PANEL

Minimize wiring and size for this panel with VFD drives,
DOL starter, and a CrossBoard® module.
Elimination of additionally lugs for wiring of the main feed.
Connect CrossBoard® module directly with incoming
supply, mount all switchgear on the CrossBoard®.