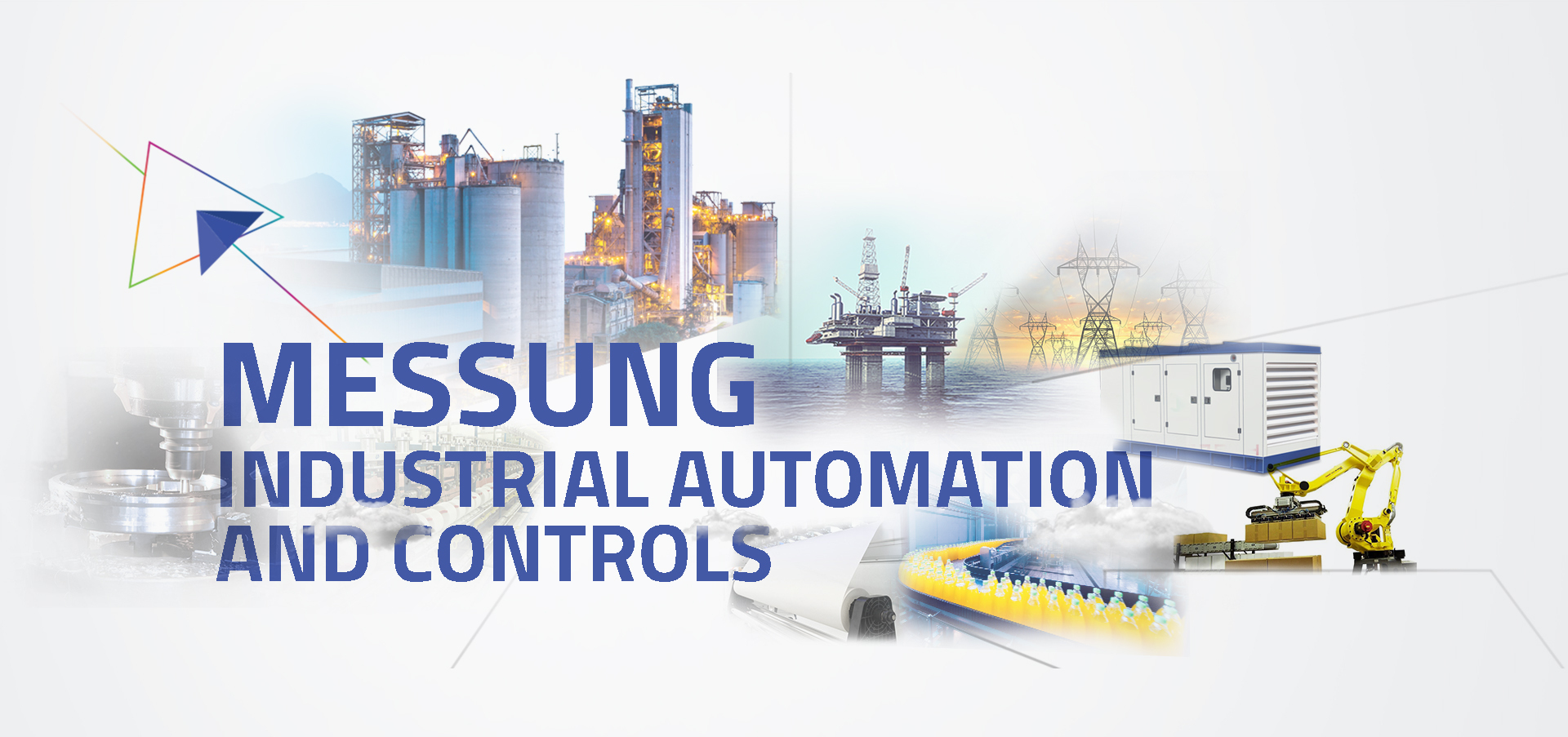 One-Stop Source for Industrial Automation Products and Solutions: From India's Pioneers
Introduction
With their rugged, innovative, and cost-effective products,Messung Systems stands at the helm of India's industrial tryst with automation and control for the past 4 decades. Starting from development of the country's first PLC (programmable logic controller), Messung progressively went on to add an ever expanding range of integrated industrial automation systems and control equipment to their range. These sophisticated products helped Indian industry offer increasingly complex machine tools and processes to compete with international brands for features, while retaining the product and services costs at a justifiable price point. Today, Messung offers a cohesive portfolio of the best-in-class products, solutions, and services enabling a wide range of industrial verticals to achieve optimum automation in their respective domains.
Products
PLCs (programmable logic controllers) are versatile building blocks for industrial automation. Messung offers PLCs in 4 ranges for the entire gamut of application, from the most sophisticated process line to the smallest stand-alone IoT (Internet of Things) device. The ranges of PLCs include:
Designed for advanced automation system for distributed and redundant controls. Application for complex industrial processes, sophisticated machines, and high-capacity production lines.
Inbuilt IEC 61131-3 standard based integrated programming and configuration environment.
Delivers high availabilityfor no-break applications, with advanced diagnostics and hot swapping modules.
Assures a SIL3 level functional safety with PLC Safety modules and PROFIsafe® controls.
Future-ready, meets the specific demands of Industry 4.0.
Compact, expandable, and user-friendly.
Uses IEC61131-3 standard programming software on CODESYS platform.
On board digital and analog input/outputs, expandable to 128 input/outputs.
Wide range of industrial applications including automation ofmachine tools, drills, presses, and similar.
High performance PLC for medium-to-small-size machines and process applications.
Integrated power supply and input/outputs.
Expansion with reliable and compact input/outputmodules.
More flexibility and agility in the development of applications including connectivity with a webserver.
Offers high spe­ed counters and pulse train output for simple motion applications.
Compact sized, with speedy performance, and versatility.
Gateway to Industry 4.0 standards.
Connects your business to the IoT universe.
Conformal coating for environment protection.
Multiprotocol communication with easy connectivity.
HMIs (human-machine interface) are touch-screen and similar innovative combination of advanced graphical tools and a selection of highly functional features.
Cost-effective industrial HMIs with high-resolution touch-screens and ergonomic design.
Fast screen response and program execution.
Wide range of connectivity options.
Messung's servo and motion control solutions are versatile, seamless, and safety oriented applications catering to a wide range of applications.
High flexibility to combine systems and components.
Wide range of certification (UL, CE, and similar) for global application.
Industry 4.0 enabled infrastructure.
Messung adds value to your requirement through integrated solutions with proven system components. These scalable and sustainable solutions are tried and tested in actual industry applications. The solutions help a large number of industrial verticals attain automation at a relatively low price point. The solutions include automation for processes, use of servo motors and drives, and application for general machinery.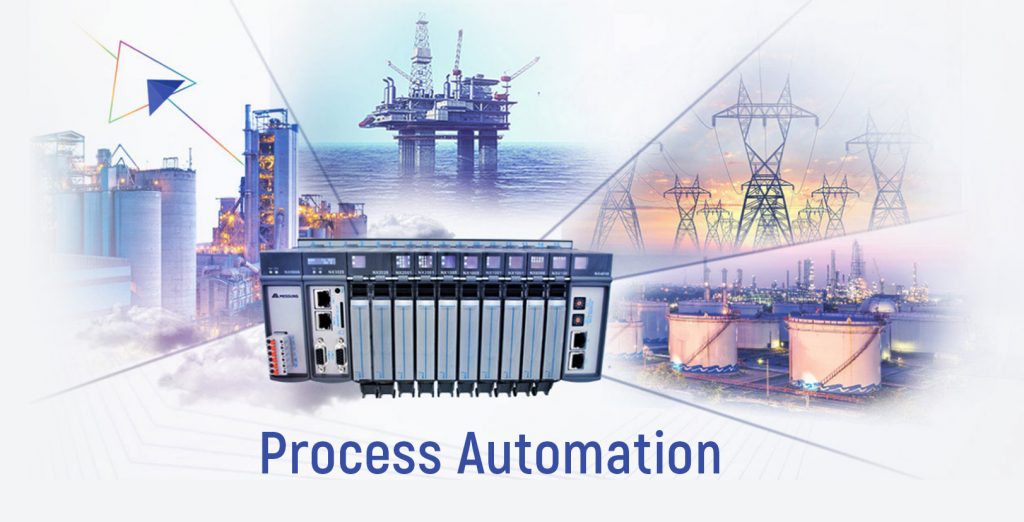 Messung offers high-end process automation and control solutions to meet quality and productivity challenges. We work with you throughout the complete life cycle of your plant. From understanding your workflow, to delivery of customized solutions to meet the requirement for speed, quality, operational reliability, system availability, safety, training, and more.
Messung's partnership with Altus Sistemas de Automaçäo S.A. helps offer a complete line of advanced technology and matured solutions.
The specific industry verticals are:
Oil and Gas
Messung's oil and gas industry processes, automation and control solutions manage high complexity projects for optimum productive efficiency and high availability. These systems contribute towards implementing a strong infrastructure for safe and efficient operations, from source to the consumer.
Messung automates and modernizes the most complex oil and gas exploration and production workflows, including the oil rig subsystems. We have proven expertise to automate electric systems for refineries.
Our refinery solutions can add telecommunication control over gas pipelines. We also implement large scale SCADA (Supervisory Control and Data Acquisition) systems that enable accurate and repeatable measurement to provide monitoring of all automation, instrumentation, and power related processes.
Messung's sugar manufacturing processes automation and control, ensure precision and optimization at all stages of production process. This includes washing, preparation, milling, processing, sieving, purification, PH correction, pasteurization, sugar manufacturing, transportation, loading, and similar.
Our integrated sugar industry solutions manage the whole process, from the reception and preparation of the material, through the manufacture of sugar, to the disposal of effluents, and storage of products. Additionally, the automation provides accurate measurement and consistent data collection to present all data at one location, for speedier and informed decision making.
With decades of industry experience and expertise, Messung offers advanced manufacturing process automation and control solutions to meet the rigorous demands of the paper and pulp industry. Our integrated automation solutions enhance speed and productivity, enable significant energy savings, control effluents, and help maximize your investment with sustainable results.
We use our knowledge and expertise to integrate products from various sources with proprietary technology to deliver flexibleand cost-effective solutions. These solutions work with all the processes of paper and pulp industry such as production of chips, baking, depuration, delignification, bleaching, drying, packaging, and more.
Messung's extensive knowledge and innovative technologies deliver automated process control solutions to reduce cost and minimize down-time while maximizing productivity. We build integrated solutions that are sustainable and scalable for plant engineering, and plant lifecycle management while meeting all the mandatory regulatory compliances.
Our technology provides accurate data collection, secure communication and integrated control to make plant operations agile and productive. Our standard solutions handle the challenges of automation and control for water supply and sewage treatment plants, operation control centers, water collection systems and effluent management systems, and similar.
For transmission and distribution of power, Messung offers innovative and integrated automation solutions that focus on productivity, availability, and safety.
For power generation, we develop projects related to BOP (balance of plant), modernization, protection, automation and controls; control center; medium voltage panels; auxiliary service panels; measurement and more.
Our power transmission automation and control solutions stabilize the energy mesh by providing covering protection, automation and control for control center; medium and low voltage panels,power distribution, and complete automation for substations.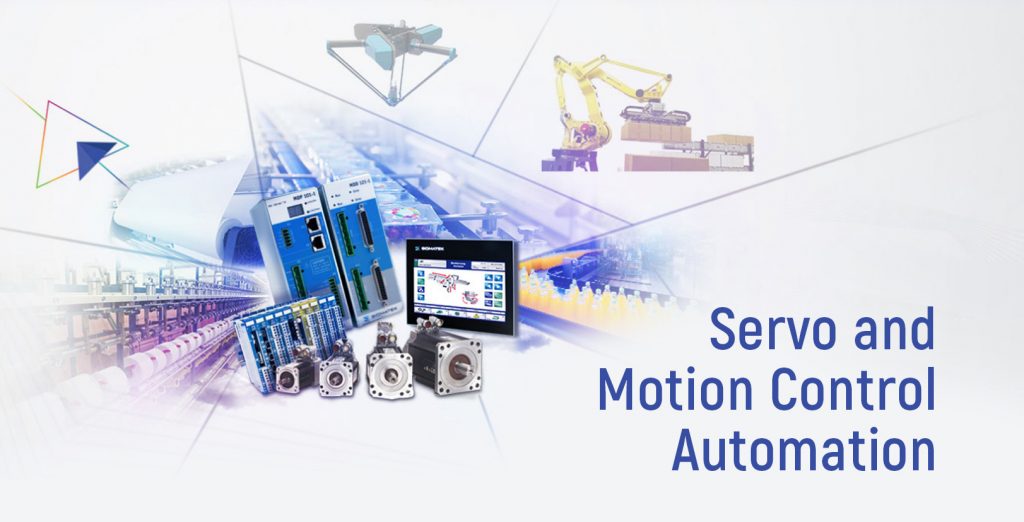 Messung offers a range of automation technologies to help bring greater control and higher productivity to the factory floor. We deliver fully integrated, future-proof solutions incorporating programmable logic controllers, motion control systems, drive products, HMIs and much more – to bring flexibility, consistency and long-term availability for factory automation.
Our association with SIGMATEK GmbH & Co KG, Austria brings added value to our sophisticated solutions.
We supply efficient, flexible, and cost-effective modular components needed for designing material handling systems, assembly machines, and robots.
Our system toolkit consists of high-performance single/multi CPU solutions, innovative HMIs including wireless panels, fast and super compact input/outputs, dynamic drive technology for multi-axis applications and safety equipment.
Our offer includes the complete software for PLC, Robotics, Motion Control, safety and remote maintenance that can be to be programmed and integrated in the same platform. The modules are connected with various communication protocols for accurate motion and servo control.
Complementing our automation solution is the integration of PLC, robotics and motion control in a cohesive central control platform. The complete system offers smart remote maintenance options via web server, VNC client and server, OPC server and remote manager, and more.
Despite the any complex application requirement like synchronous feeding, pick andplace, gluing, assembly, testing, and palletizing,the right function modules are always available in our IEC 61131-3 standard library.
We deliver a high-performance, ultra-reliable, modular automation system for all plastic machines, including extrusion and blow molding,and injection molding equipment. We have flexibility to work with customer-specific hardware and software adaptation.We ensure that the servo drive technology and safety is always integrated. Handling devices and robots can be fully included into the control platform.
Our industry knowledge includes integration of downstream machines and processes. These include handling, finishing, and peripheral device connection systems. Besides the standard hardware, we also offer special modules for process-optimized I/O modules for: temperature recording and signal processing, potentiometers reading, ultrasound distance measuring,and recording energy use.
We have tailor made, cost effective solutions for all plastic machines: hydraulic, hybrid, or fully electrical drive in horizontal or vertical orientation, blow forming machines, auger extruders or complex multi-component systems and more.
Food and packaging industry demands high-performance and flexible automation.The customer demands continuous changes for adopting various productsand change in lot sizes.
Our open system architecture helps to quickly optimize and integrate the production and packaging systems, vision systems, robots,pick andplace units, and similar.
Our modular and scalable automation hardware and software handle all varieties of printing machines: reel-fed offset, folding, fold gluing, cutting and punching, enveloping, packaging, paper processing equipment and more. Our scalable software increases the flexibility and productivity of your machines while reducing idle and set-up time, as well reduced wastage of paper.
As with the other systems, a variety of communication protocols ensure communication in hard real-time. The software is based on IEC 61131-3 to integrate control and safety programming, visualization, and motion control with multiple axes. We can integrate preprogrammed software modules and industry-specific motion control, as well as technology modules for positioning to electronic cams to print marks.
We automate metal presses, machines for bending, coil processing, cutting and grinding, folding, punching and welding. These include robotics, band-straightening machines, and transfer systems. Messung provides complete solutions for the diverse tasks in metal machine manufacturing.
Our flexible software accommodates change in format, size and form variation. The software also synchronizes individual processesto improve productivity,and reduce Idle and changeover time.
Our product also keeps a check on the demanding regulation processes in metal manufacturing. This includes checks on temperature, pressure, position, distance, or height regulation.
We guarantee efficiency by offering technical advantage in any type of textile machine like weaving, knitting, embroidery or finishing. Our modules include high-performance single or multi-CPU solutions, fast and super compact input/outputs with safety devices. Textile machines use controls over several axes. Our integrated compact and modular multi-axis drive systems save space in control cabinets and offer accuracy in the dynamic axis control of textile machines.
We offer integrated solution using standard parts and limited interfaces, short development time and only one-stop solution for all your automation needs.
The current trend is to use green energy through solar panels or wind energy. We can improve efficiency by orienting solar panels and rotor blades to maximize energy generation at all times. We also offer bio-gas plant solutions.
Messung has extensive experience in energy automation and provides efficient control technology for the generation, distribution, and conversion of alternative energy. Our offering helps to reduce development costs as it can integrate with primary networks via connections Ethernet, for remote maintenance and operation via Cloud/IOT, on tablets and smart phones.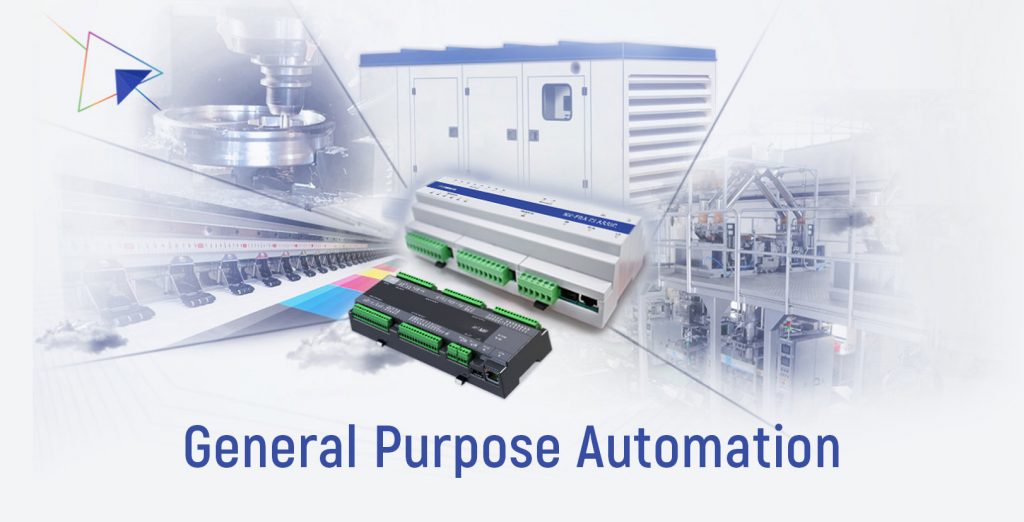 Messung offers its decades of experience in industrial automation to custom design and manufacture general purpose automation solutions for varied equipment in diverse application areas.
Messung's technology enables high-performance, flexible machines that are information-enabled, and easy to integrate. They solution delivers real-time diagnostics,full control on safety, speed, productivity and efficiencies.
Every special purpose machine demands its own specific automation solution. Messung delivers tailor-made, cost-effective solutions based on their know-how in automation and sector-specific experience.
Messung's compact PLC control systems guarantee efficient, reliable and sustainable automation solutions for special purpose machine applications such as hydraulic and pneumatic, indexing, leak testing, multi-spindle, drilling machines and more.
Modern utilities rely on automation to monitor and control their systems. They also depend on automatic systems to protect their network and investment.
Messung develops and delivers PLC systems that can be deployed in central utility plants for integration, remote monitoring and automated control of mechanical-electrical systems. As a result, users achieve greater reliability, visibility, energy savings and operational efficiency.
Useful for applications such as compressor control, industrial cooling towers, pump management, diesel generating sets and industrial chillers.
Material handling covers a wide range of equipment and systems in applications such as warehousing and distribution, airport baggage handling, manufacturing and bulk handling, postal and parcel delivery, and similar. Messung builds robust and flexible automation systems with our proven PLC which can control all the mechanical systems and monitor all operating parameters.
Messung PLC plays a major role in applications such as roller and chain conveyors, manufacturing distribution systems, powdered and granular solids, pneumatic transport system and similar.
Increasingly, industry is replacing the manual systems with automation systems, which improves productivity. Messung has standard solutions to enhance performance, safety, and control.
Our solutions have a flexible PLC system that is simple to operate and maintain, and can be installed for any general purpose usage machines such as press, band saw, bale press, industrial washing machines, ring frame, and more.