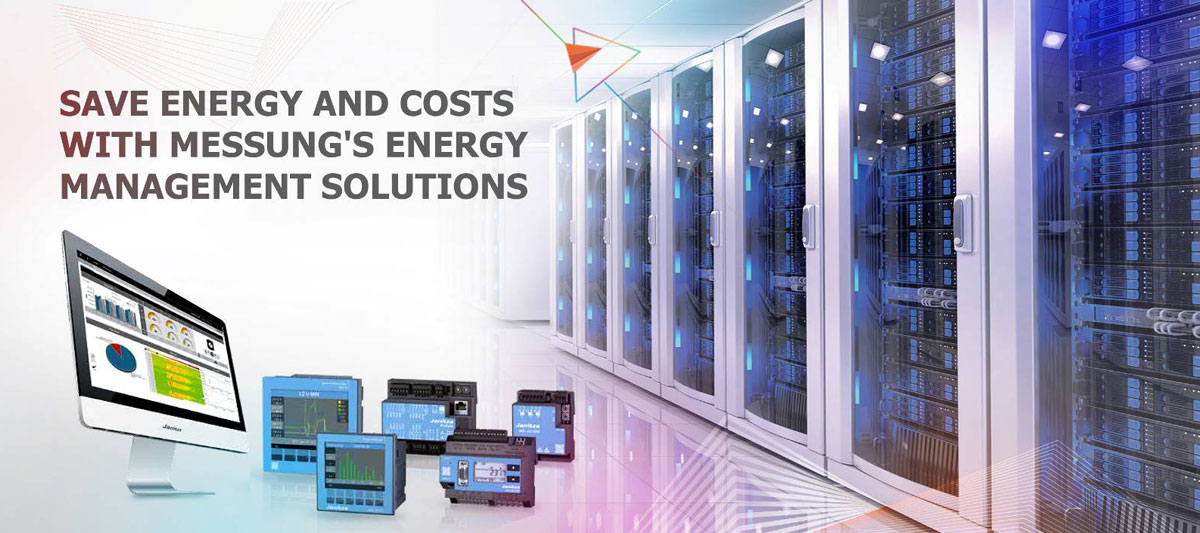 Save Energy and Costs with Messung's Energy Management Solutions
Energy management forms the basis for uncovering savings potential in your factory or organisation. An energy management system (EMS) monitors, controls, and optimises energy performance in a plant by measuring the generation, transmission, and consumption of energy. It also helps diagnose problems like poor power quality, over-consumption and leaks across the entire plant.
Energy management is key to saving energy, and therefore money, in businesses, industries, public and government organisations, and homes. Knowing how your business uses electricity and how it can improve energy use, can deliver many benefits. Here, we discuss five important ones:
Reduce costs: Most enterprises can reduce their energy costs by at least 20%. By continually monitoring power quality and usage, and improving your energy management, you can achieve substantial savings.
Understand power factor: Industrial processes often draw inefficient currents of power. A low power factor means your power supplier has to generate more power than required. Electricity boards charge for this wasted power. With EMS, you can identify low power factor and take steps to remedy it – thereby reducing energy costs. In addition, your equipment's lifespan will increase because you will be regulating your voltage level, which is directly related to the equipment lifespan.
Control your electricity demand charge: A demand charge is a part of commercial bill where a daily charge is determined by the highest power demand (load) observed during a certain timeframe during the day in a specified period.
A poor power factor places higher demands on the electricity network. One of the main reasons KVAR billing is being introduced is to encourage customers to improve their power factor.
EMS will track your demand charge and will send a notification if you are close to out of limit. With an EMS, you can be aware of consumption, identify when consumption is the highest, and change your high load periods accordingly. You can also identify the electricity-guzzling machines or equipment and take appropriate and timely action.
Access invaluable information: EMS helps to track KPIs across your operational units with related metrics. With continuous measurability, accurate data and analytics in a timely manner from your EMS, you can find effective solutions to track energy saving opportunities.
Boost your bottomline: Eliminating energy waste means you're achieving more with less. Reduced operating costs means better profit margins, and more money for other business expenses. By setting organisation-wide energy goals, and making EMS a strategic decision, you can impact the financial future (and reputation) of your organisation.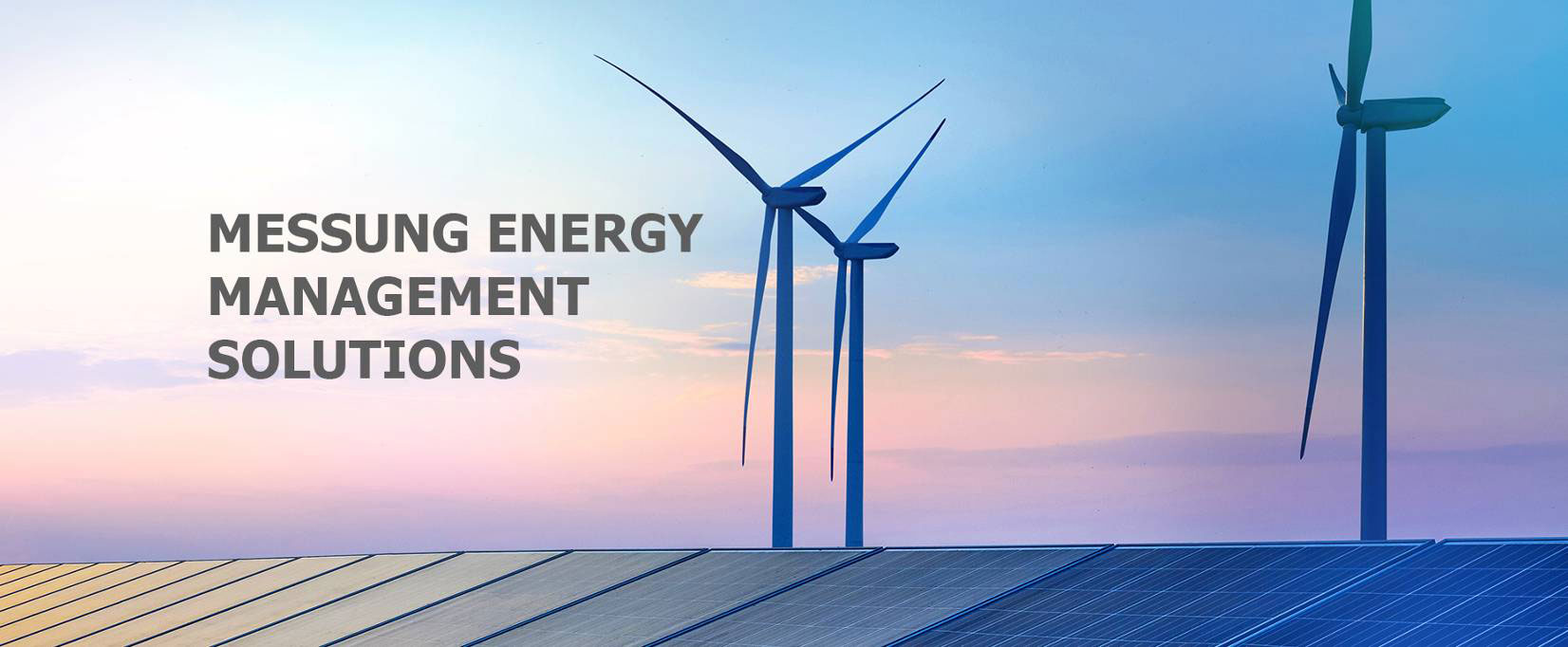 For industrial and large energy consumers, Messung is a smart energy management system supplier, offering IoT based Smart Energy Monitoring solutions to measure and analyse power usage, detect areas of wastage or mismanagement, and implement correctives to improve and optimise the situation.
Messung has joined hands with Janitza Electronics GmbH, Germany, to bring their advanced  energy management products & solutions to benefit Indian industry.
Janitza is a leading supplier of energy efficiency systems, renowned for R&D development, manufacturing & distribution of Power Quality, RCM & Energy Monitoring Solutions. As their Mega Distributor for India, Messung presents Janitza's world-renowned technology and products – for continuous and reliable energy data management (e.g. ISO 50001), power quality monitoring and residual current monitoring.
Highlights of Janitza's product range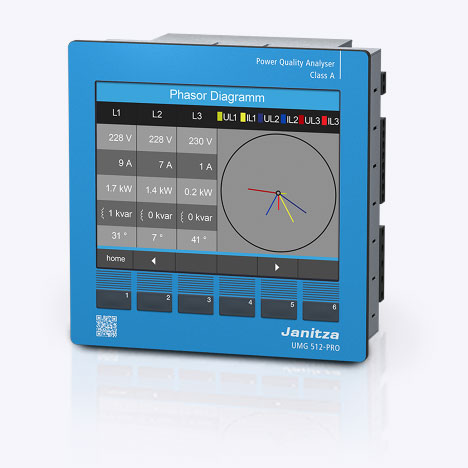 Class A power quality analyser:
UMG 512-PRO is a Class A power quality analyser that combines the latest technology with excellent functions and attractive design.
Reliably records, analyses and documents harmonics, unbalance, transients, voltage dips & swells, phase shifts and reactive power
Residual Current Monitoring (RCM) detects leakage currents in their initial stages before they cause system failures or fires
Comprehensive communication options enable cost-efficient and rapid integration into existing communication architectures.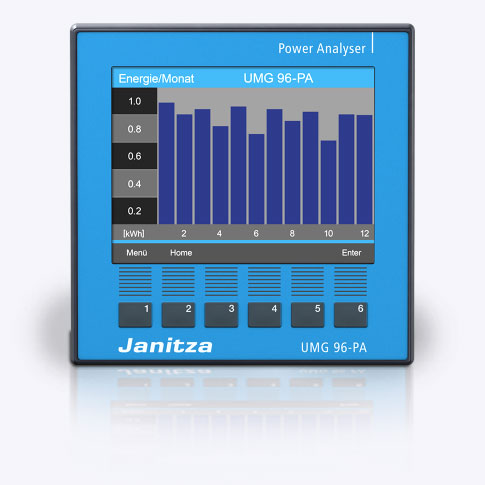 MID-compliant energy measurement device:
UMG 96-PA is a unique energy measurement device that offers four functions in one solution:
Energy management system
MID compliant measurement
Power quality
RCM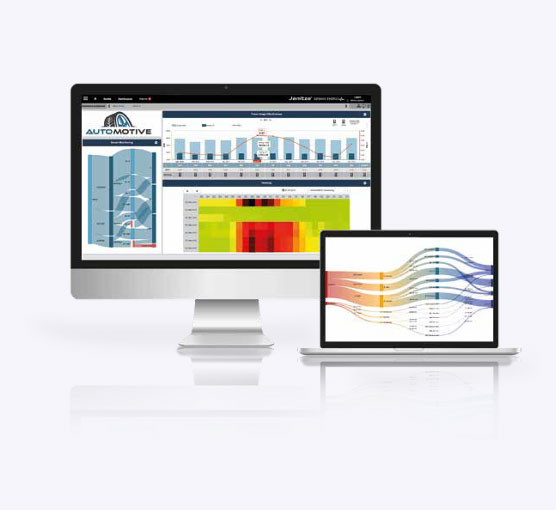 ISO 50001-certified GridVis:
This energy management software combines 3 applications in one package: Energy Management (ISO 50001), Power Quality (EN 50160, EN 6100-2-4, IEEE 519, ITIC) and RCM.
Measured parameters can be analysed in order to detect possible production failures early and to therefore optimise your equipment's useful lives.
Enables graphic visualisation of data with free layout design and many application-oriented functions.
Incorporates professional tools for evaluating all measurement and consumption data, and provides meticulous documentation with automatic email sending. Through alerting, GridVis ensures reliability, safety, and uptime.
Messung's integrated EMS
Messung designs and installs industrial energy management systems keeping three key factors in mind.
Correct installation: By using Class A power quality analyser UMG 512 PRO at the PCC level and a number of UMG 509 QA, and UMG 96 PA at appropriate power consumption areas, and the GridVis EMS software; Messung provides complete visibility of the electrical usage in your organisation.
Accuracy: Accuracy means the device(s) must measure and collect the right data.
KPI Monitoring: Choosing the right KPI and monitoring it accurately from a KPI platform can be crucial to the plant efficiency. In consultation with customers, Messung discusses and decides strategies to meticulously control Tariff charges, including KVAH/KVAR billing, MD, TOD, and many other critical parameters.
All the field information is integrated into a system or KPI platform to analyse all the data, so it becomes easy to make better decisions and improve your plant's energy consumption.
Using Janitza's world renowned devices and their own PLC automation, Messung designs, installs and commissions IoT-based energy management systems that deliver real benefits for industrial and large energy consumers while helping them achieve their sustainability goals.
Messung's customised, smart energy management systems using world-class technology and accepted methods, help customers to save on the overall energy bill, and on penalties which can be avoided.
For data centres, quality control laboratories, calibration centres, hospitals, R&D laboratories and other customers using sensitive, high priority equipments, Messung energy management solutions can ensure power supply is without Harmonics, and free from Transients, Sag and Swell, Voltage fluctuations and interruptions.