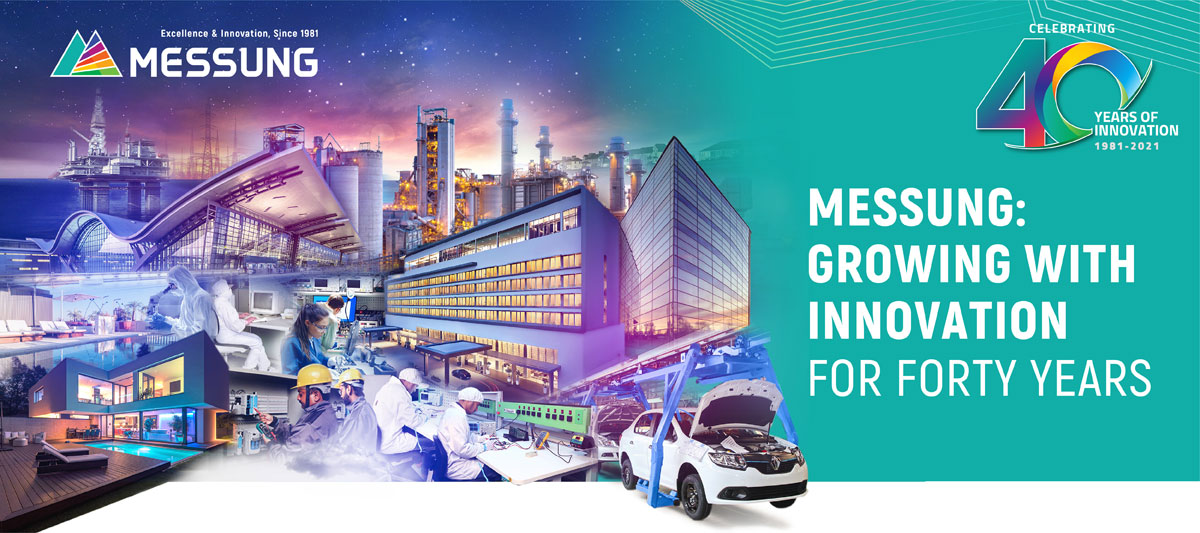 Messung: Growing With Innovation for Forty Years
Messung celebrates forty years in industry! It is a dynamic diversified group, working with passion and diligence to deliver the most advanced and cost-effective solution for Indian industry. Across the industry spectrum, Messung partners with OEMs and end users to deliver the most efficient technology:  best-in-class products that build world-class industrial automation solutions, building automation solutions, and home, office & hotel automation solutions; custom-built workplace technology systems for ESD, general and cleanroom applications; cutting-edge power distribution & control and energy management solutions.
Integrating strategy and technical consulting expertise with deep domain knowledge and real-world experience, Messung helps industries, institutions and OEMs to improve efficiency and optimise their processes and workplaces.
A LEGACY OF INNOVATION
Messung was born out of one man's pioneering passion. In 1981, the founder of Messung, Mr. Farook Merchant quit his steady job with an electronics companyin Pune, to start developing a prototype of a programmable logic controller in a rented garage. In just a couple of years, India's first indigenous PLC was launched. It was a 1-bit processor-based PLC that revolutionised industrial automation, replacing the traditional relay contactor logic.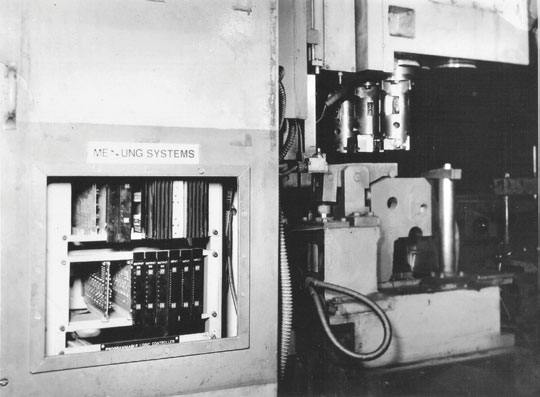 The first PLC was installed at Kirloskar Oil Engines, Pune, in 1984. Displayed at various trade shows and industry exhibitions, it attracted rave reviews and earned the company many awards.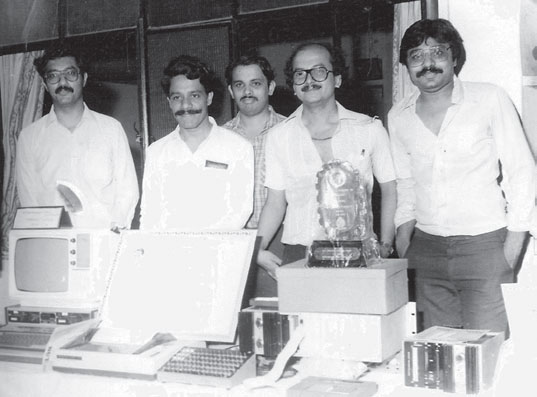 In 1986, it won the G.S.Parkhe Award and FIE Foundation Award for Best Product Design, and in 1988, Farook Merchant received the National Award for Outstanding Entrepreneur.
Messung was off to a flying start! Thus began a long journey of prolific innovation and accolades, as Messung continued to develop an award winning product line that were all pathbreakers of their time.
The long list of innovations includes:
The first 8-bit microprocessor-based PLC which achieved 6000 installations. Notable among them: Kalyani Steel, HAL's MIG aircraft testing equipment and Telco's heat treatment plant
The 'small wonder' PLC for smaller machines, which was used in 25000 installations. It won Best Product Award at IMTEX
HMIs– intelligent operator panels for easy access and programming of PLCs that transformed industrial operations
A PLC designed in modular structure for complex requirements. It went on to win the FIE Award for Best Product Design
India's first PLC based on IEC 61131-3 standards; a more powerful, more compact version of the earlier modular PLC
PLC targeted at small scale applications in the automotive industry
NX-ERA PLC as per IEC 61131 programming standard
XM-PRO Series of Remote I/O Modules based on CANopen, Modbus and their own MESbus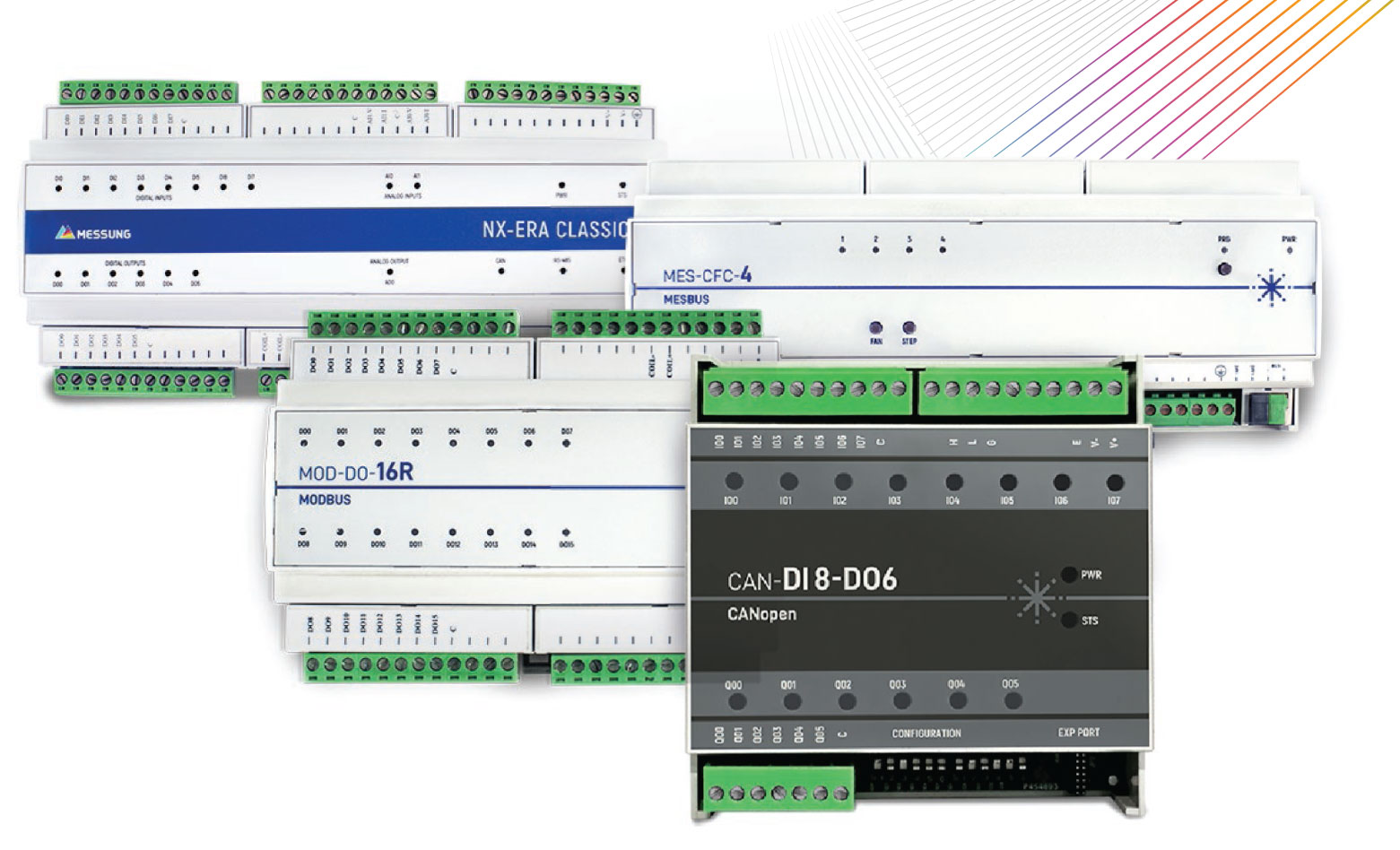 INNOVATION BEYOND AUTOMATION
In recent years, Messung's innovative R&D has extended beyond Automation. In 2019, under its Workplace Technology business, Messung has introduced the AFM-PLUS Seriesof world-class solutions for ESD, General and Cleanroom workplaces. The modular, customisable range of workstations, industrial work tables, stainless steel tables, lab tables and lab chairs, stools, storage trolleys, etc. are already transforming productivity and user wellness across industry.
Designed and manufactured to the latest international standards, the AFM-PLUS range for ESD workplaces includes
ESD chairs & stools (standard and high versions)
Aluminium ESD worktables
ESD trolleys, storage racks and drawer cabinets.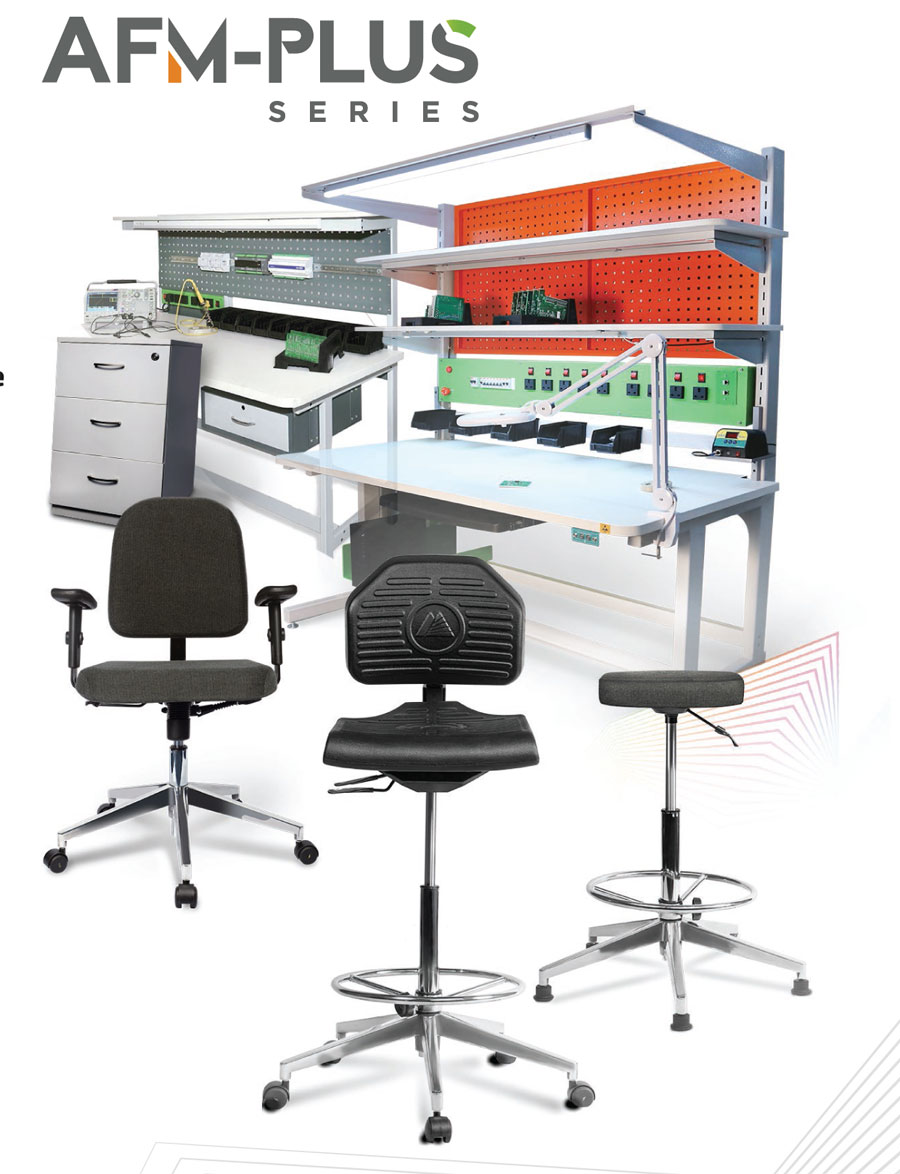 For general workplaces, Messung designs and manufactures a world-class range of workplace furniture that is modular, flexible and cost-effective. Products include:
Non-ESD chairs and stools (standard and high versions)
Aluminium and MS Worktables for workshops and general assembly and repair
Trolleys, storage racks and drawer cabinets in Aluminium/Mild Steel
Aluminium work benches with granite or stainless steel table tops (for chemical labs)
For the controlled environment of a cleanroom, Messung offers a range of SS cleanroom worktables that fulfil ISO-14644-1 cleanroom criteria.
FORTY YEARS AND COUNTING
Through changing times and evolving technologies, growing competition and economic challenges – Messung continues relentlessly – delivering cutting-edge solutions that empower enterprises with excellence.
From its humble start as India's 1st PLC manufacturer through decades of developing cutting-edge technology for industrial automation & control to diversified conglomerate today, Messung has grown with dynamism, flexibility and tenacity. Currently, Messung Group spans three broad businesses: Automation & Controls, Electrical Engineering and Workplace Technology – each serving multiple industries.
In each of these businesses, Messung continues to innovate and grow, providing world-class products at cost-effective prices, for customers and applications across the industry spectrum.
Built on a strong foundation of corporate values, powered by a committed team, and steered by futuristic strategies, Messung surges on. The 40-year legacy of growth continues.