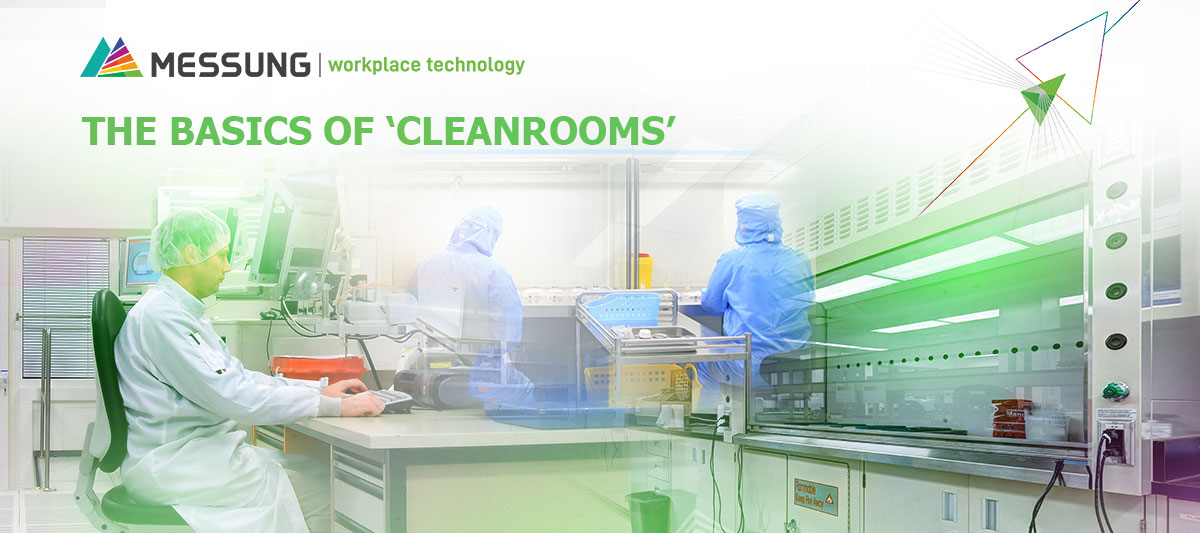 The Basics of 'Cleanrooms'
Author: Messung System Pvt. Ltd.
What are cleanrooms?
Pharmaceutical companies, semiconductor companies, food packaging or precision machinery production require stringent standards of manufacturing as even a small instance of defect or a small particle of dust can lead to hazardous consequences. For this purpose, these industries, as well as a few other critical industries, manufacture, test or develop their products in a highly controlled environment called the Cleanroom.
A Cleanroom can be defined as an area which is controlled and monitored to maintain a certain level of pressure, temperature, humidity, airborne particles and other particulate matters as defined by the standards.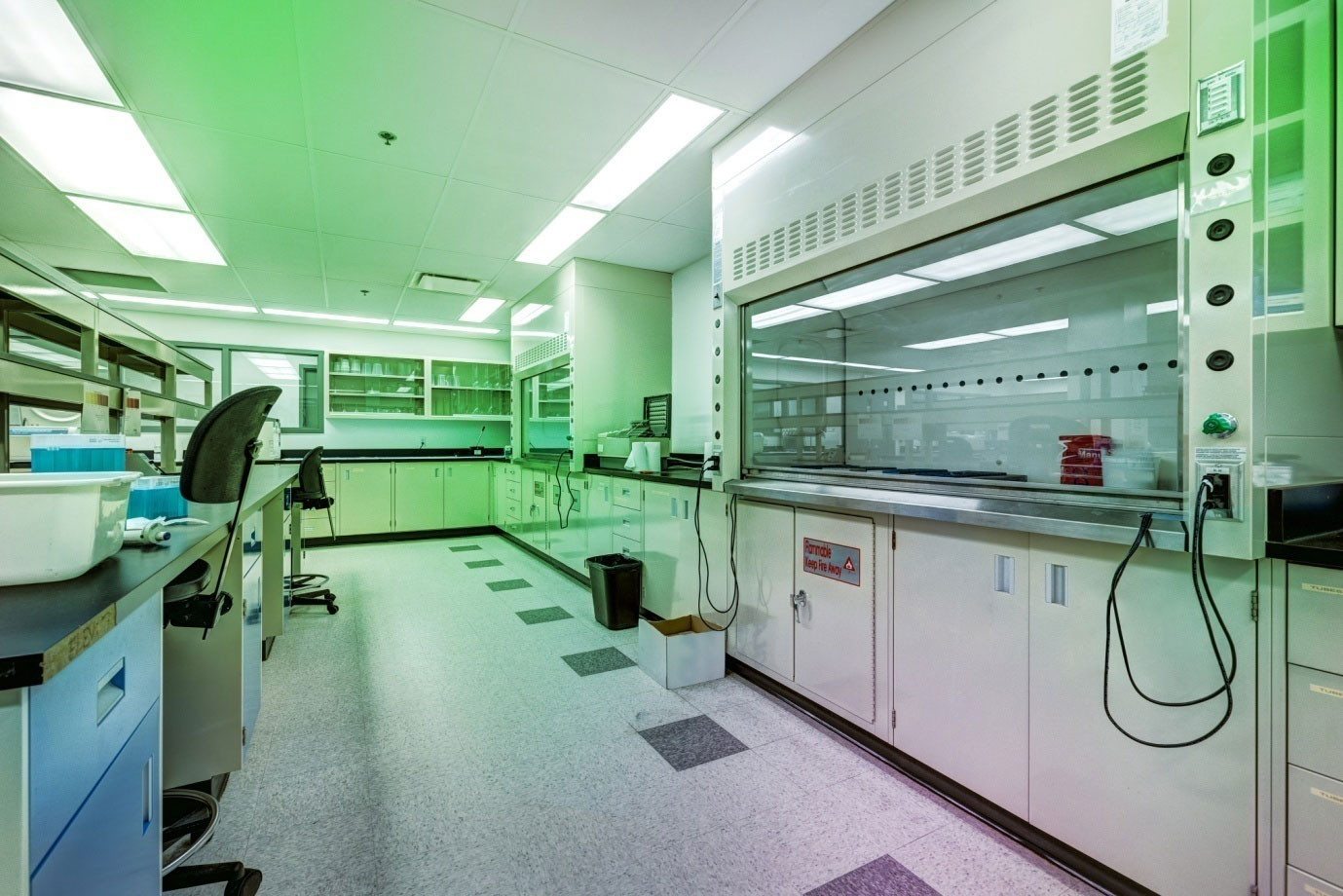 Classification of Cleanrooms
There are several conventional methods to classify the cleanroom such as the Federal Std. 209 which classifies the cleanroom based on the basis of airborne particles in certain limits. Few other standards that are used are British Standard 5295, International Standards Organization [ISO] complying with ISO-14644-1 guidelines and the Pharmaceutical cleanroom classification guidelines. Each of these standards has specific set of parameters to define the classification of a cleanroom. Federal Std. 209 and ISO 14644-1 standards are the most widely used ones.
The Federal Std. 209 and ISO classify the cleanrooms based on the level of particles per cubic meter of certain particle sizes present in the area.
Principles of Cleanrooms
Any cleanroom follows four basic principles –
Contaminants from outside should not enter the cleanroom
The equipment and items present inside the cleanroom should not be the source of contaminants
There should be no accumulation of contaminants in the cleanroom
The cleanroom should be such that contaminants, if any, should be eliminated to the greatest possible extent
These principles are mentioned in the ISO 14644-1 and Federal Std. 209 and are defining factors for the type of materials that can be used inside the cleanrooms.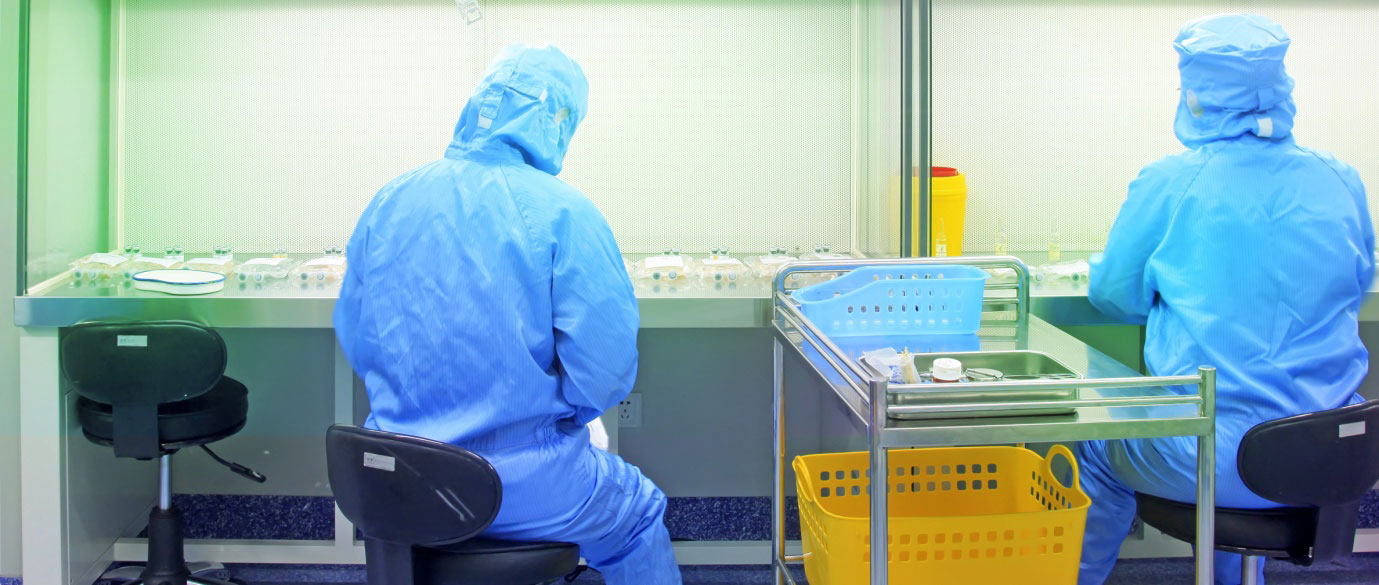 Components of Cleanrooms
To achieve the levels of stringency mentioned in the standards, cleanrooms use various basic components mentioned below –
Air filters & HVAC system: Air quality is of prime importance in any clean area. The use of HEPA(High Efficiency Particulate Air) and ULPA(Ultra Low Particulate Air) filters are used with the HVAC.
Entry-exit air showers and pass through chambers: These components are essential to facilitate the movement of humans and materials from and into a cleanroom, and eliminate the chances of any particulate matter entering the clean area.
Temperature, Humidity & Pressure controllers: Temperature, humidity and pressure are closely monitored as per the requirement. To maintain the specifications, special controllers are used and data is monitored stringently.
Cleanroom ceilings, floor & walls: The cleanroom ceilings are made to support the HEPA/ULPA filters and are designed with positive pressure plenums with the surrounding negative pressure outside. The positive pressure ensures that any leaks will be contained and any outside air will not enter the area. Floors are typically made by pouring seamless epoxy resin or vinyl or vinyl tiles that can be cleaned and maintained easily. The walls or panels are made of materials which can be cleaned and maintained easily.
Cleanroom lights:Need to be air tight to avoid any contaminations. The heat generated from the lighting needs to be factored in.
Cleanroom clothing:Cleanroomclothingmay include complete body covering, hair covering, beard and mouth covering, protective eye wear, shoe covering as per the requirements of the cleanroom.
Cleanroom furniture:Must follow the 4 stated principals of clean areas. Various furniture items like laminar flow workstations, cleanroom chairs, SS tables, Granite top with aluminium frame workstations may be used.
Messung cleanroom furniture
Messung with its expertise in manufacturing high quality cleanroom furniture has become a well-known brand with top pharmaceutical companies. Messung is already well known as the innovator of world-class, indigenously manufactured ESD safe furniture in India, offering ESD safe laboratory worktables, ESD safe chairs and other furniture for use in the Electronics industry.
Messung's foray into cleanroom furniture is a natural extension.
Messung are the pioneers in the industry; cleanroom chair suppliers India bringing international, high-quality, certified cleanroom chairs to substitute the hard metal chairs generally used which are hard, uncomfortable and cause health problems.
These innovative, high-quality chairs are certified for ISO 5 / class 100, and are designed and manufactured to fulfil basic cleanroom criteria: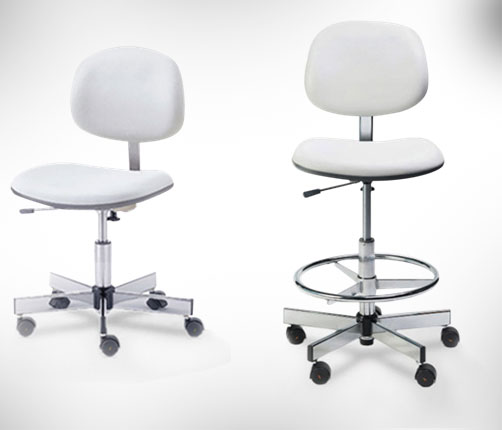 Do not bring in foreign objects & pollutants: Every Cleanroom chair is manufactured in a controlled environment where extra dust and dirt are not deposited. Every chair is checked for ESD, and a final cleaning is done in the cleanroom in the Uchida factory. To reduce possibility of contamination, particles are squeezed out before clean packing for shipment. Cleanroom packing ensures the chair is easily washed by air to move dirt & dust when being installed in the customer's cleanroom.
Do not generate pollutants:Messung Cleanroom chairs are designed so they do not generate dust and dirt easily. Generally, the urethane cushion decomposes and discharges as dust through the joints or fabric. Thanks to the wide plastic trim at the joints of the seat and backrest, dust from the urethane cushion is contained and cannot escape easily. A dustproof cloth covering the seat cushion further prevents the dust and dirt from escaping.
Do not accumulate the pollutants:Messungcleanroom chairs use conductive materials to avoid accumulating dust. This suppresses ESD and prevents the risk of ESD damage to electrical equipment and components. Conductive material is woven into the leather used for the seat & backrest, and all parts are ESD safe to ensure high ESD performance of Uchida chairs.
Cleanroom Worktables
Messung's customised modular worktables for chemical
laboratories and other cleanroom applications have
helped customers create world-class facilities which are
getting appreciated globally. The highlights of Messung's
laboratory workbenches include:
Modular design & structure
Available in Mild Steel, Stainless Steel or
Extruded Aluminium structure
Available with granite top or stainlesssteel top
Suitable for all kinds of Chemical applications
Customized designs depending on requirement.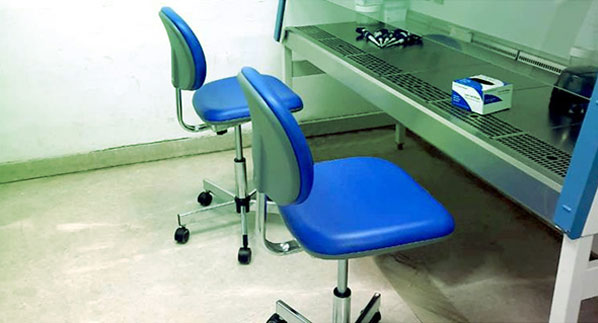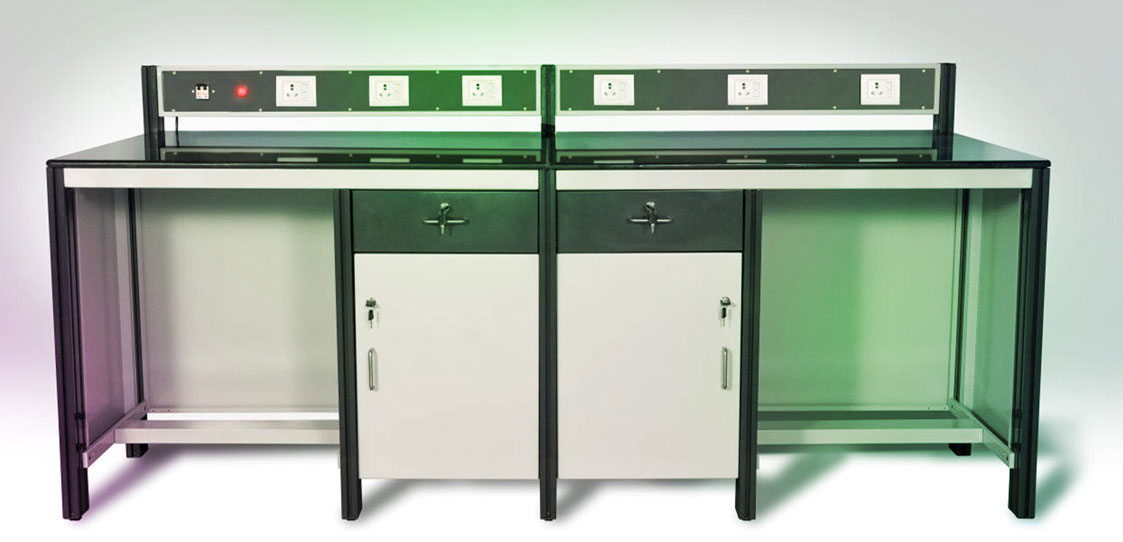 Messung's ESD cleanroom chairs and ESD safe laboratory tables are finding their place in India'sleading pharma and manufacturing industries. Messung has built a top name in the cleanroom furniture segment by supplying custom made furniture to top Pharmaceutical companies in India and has received appreciation from them.