Introduction to Messung Electrical Engineering solutions
With decades of actual Indian shop-floor experience, Messung knows the exact requirement of the industry, from the ground up. With their formidable knowledge base, Messung is uniquely positioned to help industry adapt to international electrical engineering standards at a justifiable price point.
As the world rapidly integrates into one giant market, the local industries would want to update their electrical technology to future-ready global norms. Keeping in step with the international requirements will help the industries stay competitive and relevant. Messung Systems can be your resourceful and knowledgeable partner, to help attain excellence in electrical engineering.
Messung Systems offers high-technology power distribution systems, automation, and energy management products. Ensuring an optimal blend of technology and low-cost, Messung offers solutions based on their own world-class products and the best of international electrical technology brands. Additionally, Messung support their clients with comprehensive consultancy and ready-to-use solutions that seamlessly implement the chosen technologies in your application.

For the last four decades, Messung is a leading player in India's industrial automation sector. Starting from development of the country's first PLC (programmable logic controller), the company now offers best-in-class solutions for diverse sectors that includes:
Automation of home, office and hotels.
Automation of buildings, and infrastructure.
Future-ready solutions in electrical engineering.
Ergonomic and static-free workplace technologies for electronic assembly and testing areas.
High-end test and measuring implements.
Messung is a solution-centric company utilizing optimum technology for automating processes and improving productivity, while reducing the environmental impact through saving of energy and prevention of power pollution. Built on a firm foundation of technology, Messung follows ethical business practices, and has a deep commitment to social and environmental issues.

At the heart of Messung is its people power and cohesive teamwork. Leveraging on the repository of their technical prowess, the talented team at Messung use their varied skills to realize the vision of full-featured, highly reliable
products that meet the present and future needs of the markets. Messung now has a new generation of leaders, who deliver a vision of product diversification and business excellence, while standing on the strong bedrock of customer
trust, earned by decades of delivering what is promised, and more.
Partners
To deliver the best-in-class solutions, Messung has tie-ups with leading international electrical technology providers. Some of these famous names include:
Wöhner®GmbH for busbar technologies.
Janitza®Electronics GmbH for energy monitoring products.
Products
Messung offers a vast product portfolio for fulfilling a genuine need in the industry. The diversified electrical engineering product categories are:
Busbar Technology  |  Automation – PLCs  |  Energy Management
Busbar Technology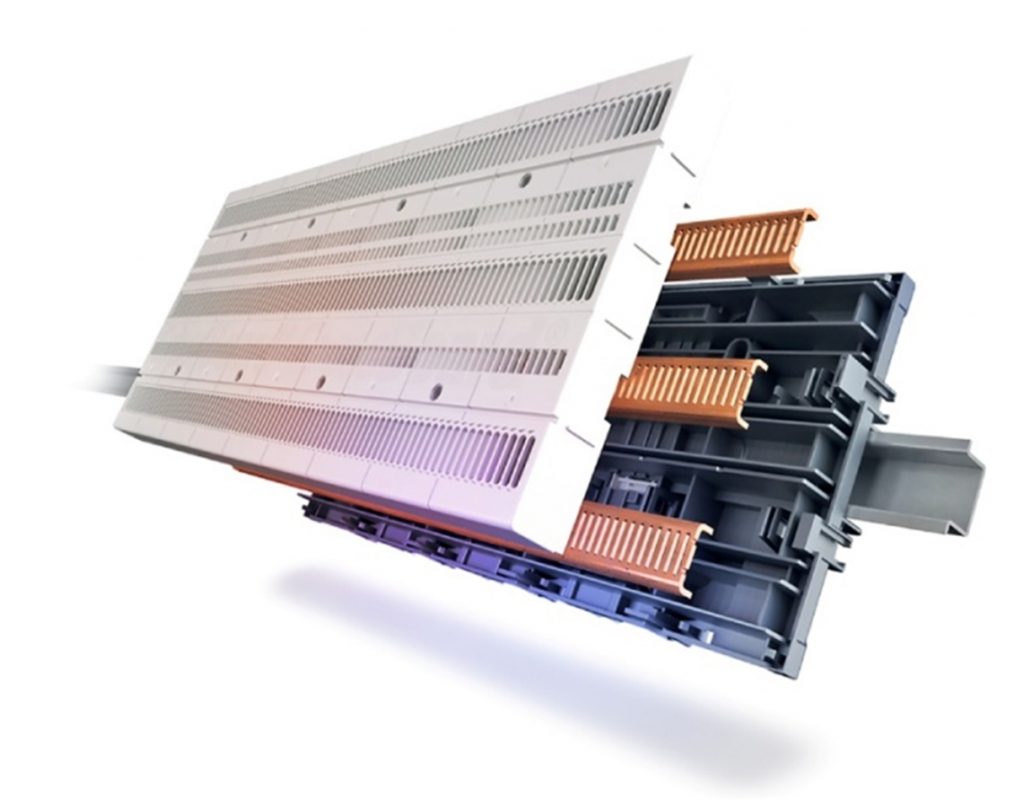 Busbars are the main electrical conductors in a control panel that supply current to all consumers in the cabinet. The traditional
busbar technology is beset with problems like large size, inconsistent material, connections through holes and fasteners, slow
and      labor-intensive assembly process, metal corrosions and similar. With an open execution, traditional busbars are also inherently unsafe to the people working in the control panel.
Traditional busbars did not have competition, until Wöhner® busbars became available. With their cohesive and modular approach, Wöhner®busbar systems offer outstanding advantages over their traditional equivalents.
Benefits of Busbar Technology
Compliance with IEC 61439 and UL 508 standards including IP20 touch-safe protection.
Small size of busbar with close stacking pitch, resulting in significant reduction of panel dimensions.
Inherent safety due to touch-safe, all-around covered construction.
Direct mounting on DIN rails, without use of external busbar supports.
Speed of installation, the busbars and their connected components can be installed and wired without any drilling, tapping, or crimping of lugs.
Clamp-on connections ensures that busbar is not drilled and there is no loss of metal mass.
Simplicity and convenience with snap-fitting and clamping of parts
Ease of expansion by stacking other busbar modules
Compatibility with all standard switchgear that directly mount on the busbar.
Adaptability with various Wöhner® supplied functional modules that mount directly on the busbars.
Long, corrosion-free life.
Free online utilities to help busbar user:

Configure the busbar selection and design.
Calculate the current metal surcharge.
Verify design as per IEC 61439 standards.
Calculate current carrying capacity, thermal derating, and short-circuit capability of busbars.
Shortlist the adaptor and connector types.

The reports generated from online utilities can certify compliance to mandatory IEC 61439 and UL 508 standards without requiring expensive consultancy, or laboratory tests.
CrossBoard®: 3 pole covered busbar system for 3 phase loads up to 125 Amperes.
30 Compact®: 3 pole and 5 pole covered busbar systems for 3 phase loads up to 360 Amperes.
60 Classic®:1 pole, 2 pole, 3 pole, and 4 pole covered busbar system for 3 phase and DC loads up to 2500 Amperes.
185 Power®:3 pole covered busbar system for 3 phase loads up to 1600 Amperes.
Electronics Components: Busbar mounted modules for various functions like power supply, power connection, fuse holder, switch-fuse disconnector, resistive load switching device, and motor starter.
Panel accessories: Large selection of connectors, covers, adapters, laminated and flexible busbars, and more.
Automation – PLCs
PLCs (programmable logic controllers) are versatile building blocks for industrial automation. Messung offers PLCs in 4 ranges for the entire gamut
of application, from the most sophisticated process line to the smallest stand-alone IoT (Internet of Things) device. The ranges of PLCs include:
NX-ERA Premium PLC
Designed for advanced automation system for distributed and redundant controls. Application for complex industrial processes, sophisticated machines, and high-capacity production lines.
Inbuilt IEC 61131-3 standard based integrated programming and configuration environment.
Delivers high availability for no-break applications, with advanced diagnostics and hot swapping modules.
Assures a SIL3 level functional safety with PLC Safety modules and PROFIsafe® controls.
Future-ready, meets the specific demands of Industry 4.0.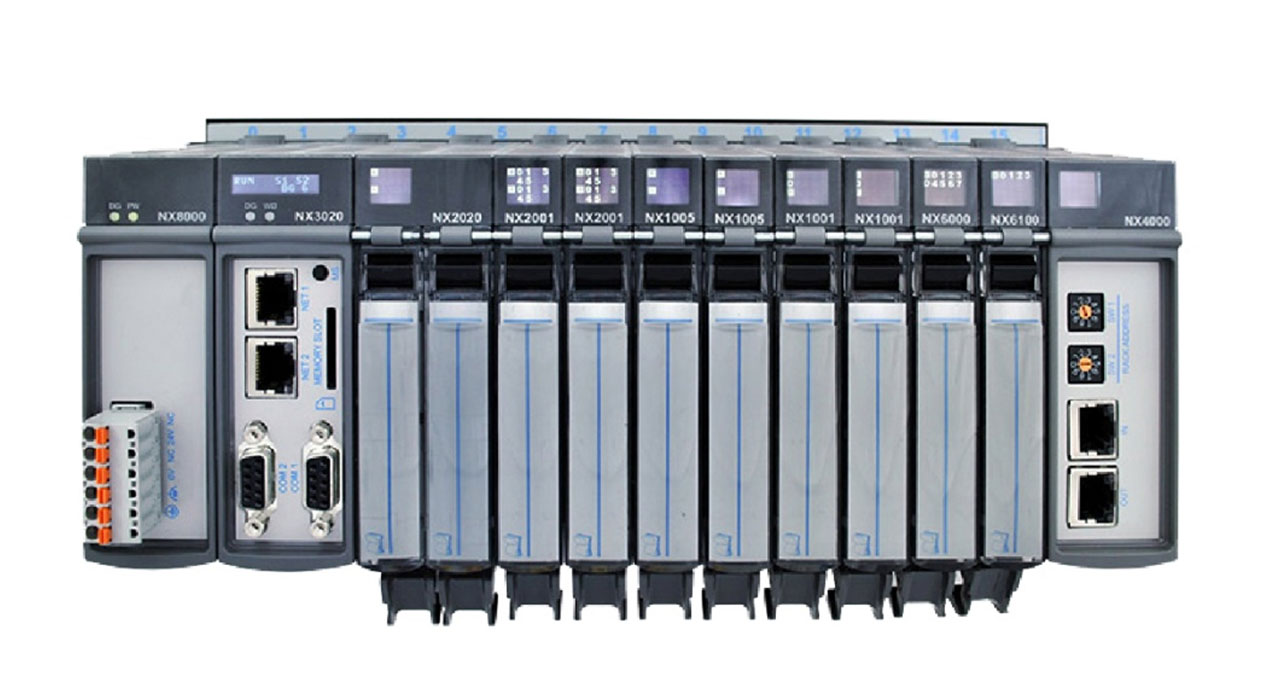 NX-ERA Classic PLC
Compact, expandable, and user-friendly.
Uses IEC61131-3 standard programming software on CODESYS platform.
On board digital and analog input/outputs, expandable to 128 input/outputs.
Wide range of industrial applications including automation of machine tools, drills, presses, and similar.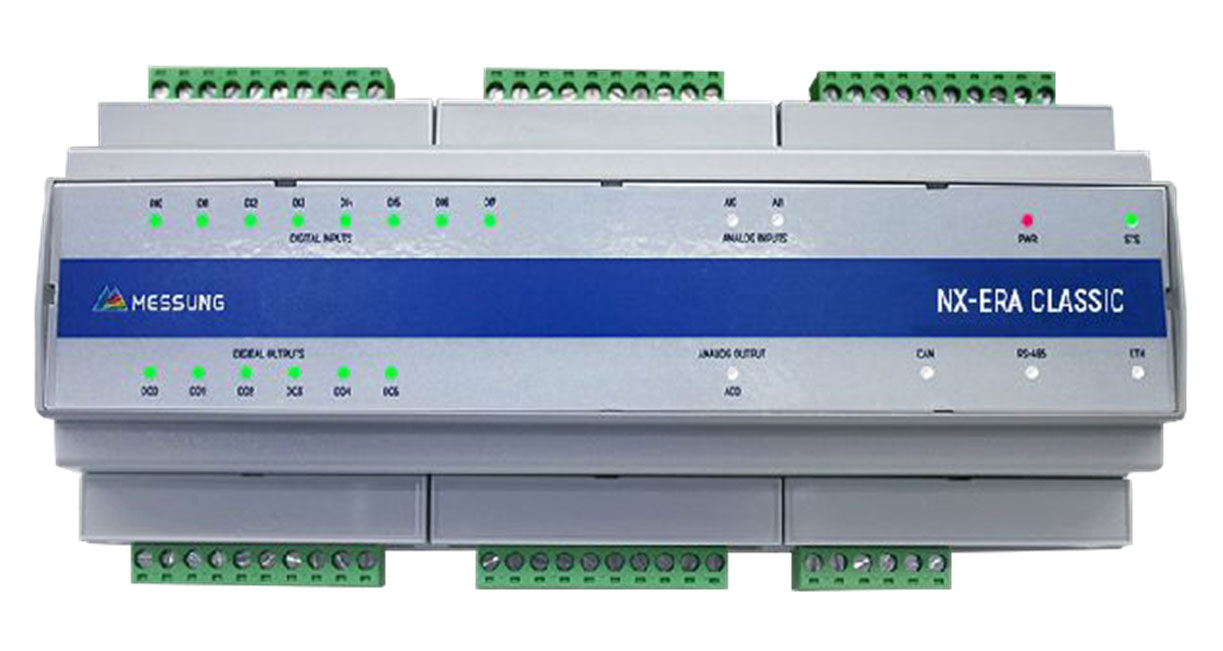 NX-ERA JET PLC
High performance PLC for medium-to-small-size machines and process applications.
Integrated power supply and input/outputs.
Expansion with reliable and compact input/output modules.
More flexibility and agility in the development of applications including connectivity with a webserver.
Offers high speed counters and pulse train output for simple motion applications.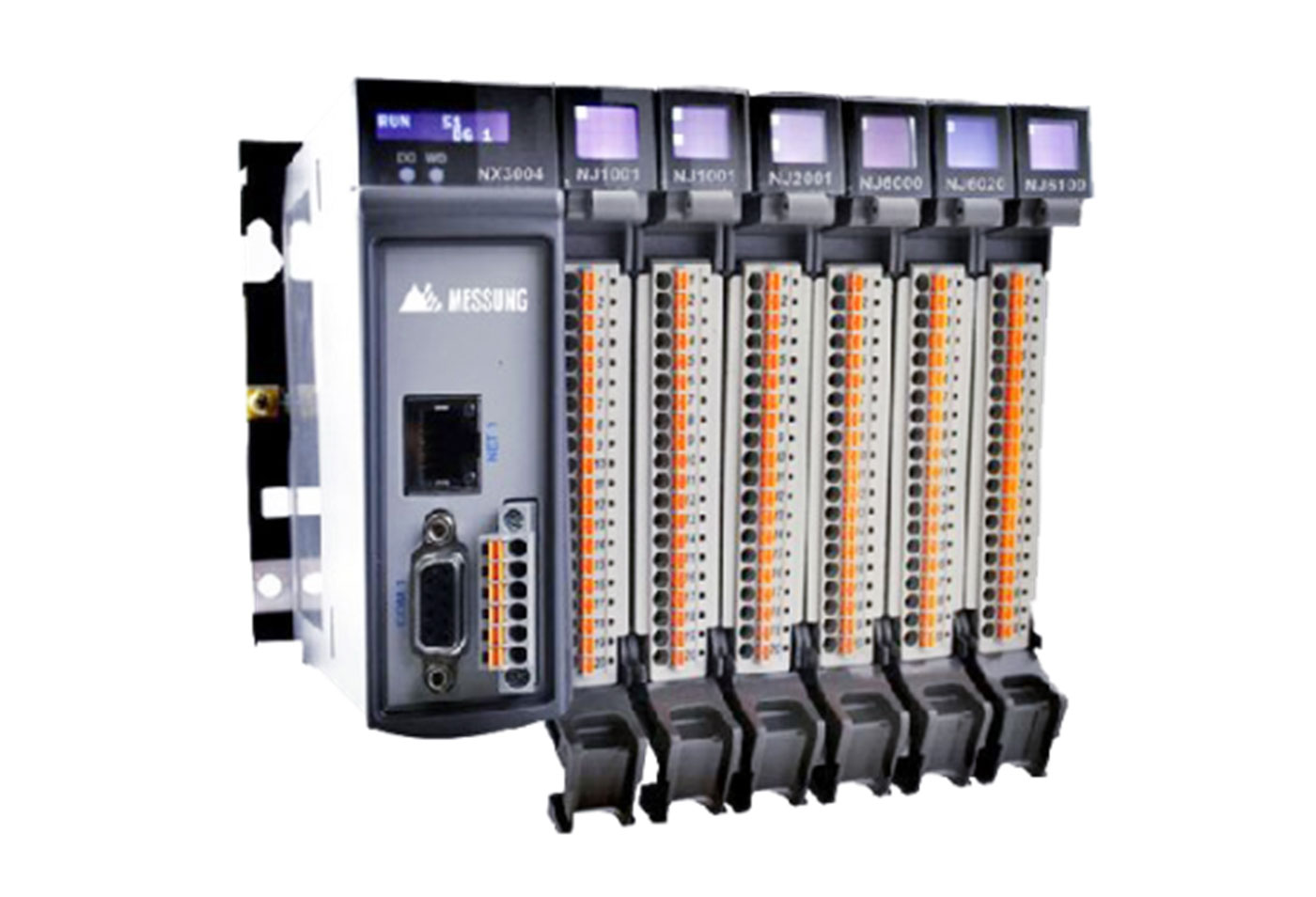 NX-ERA XPRESS PLC
Compact sized, with speedy performance, and versatility.
Gateway to Industry 4.0 standards.
Connects your business to the IoT universe.
Conformal coating for environment protection.
Multiprotocol communication with easy connectivity.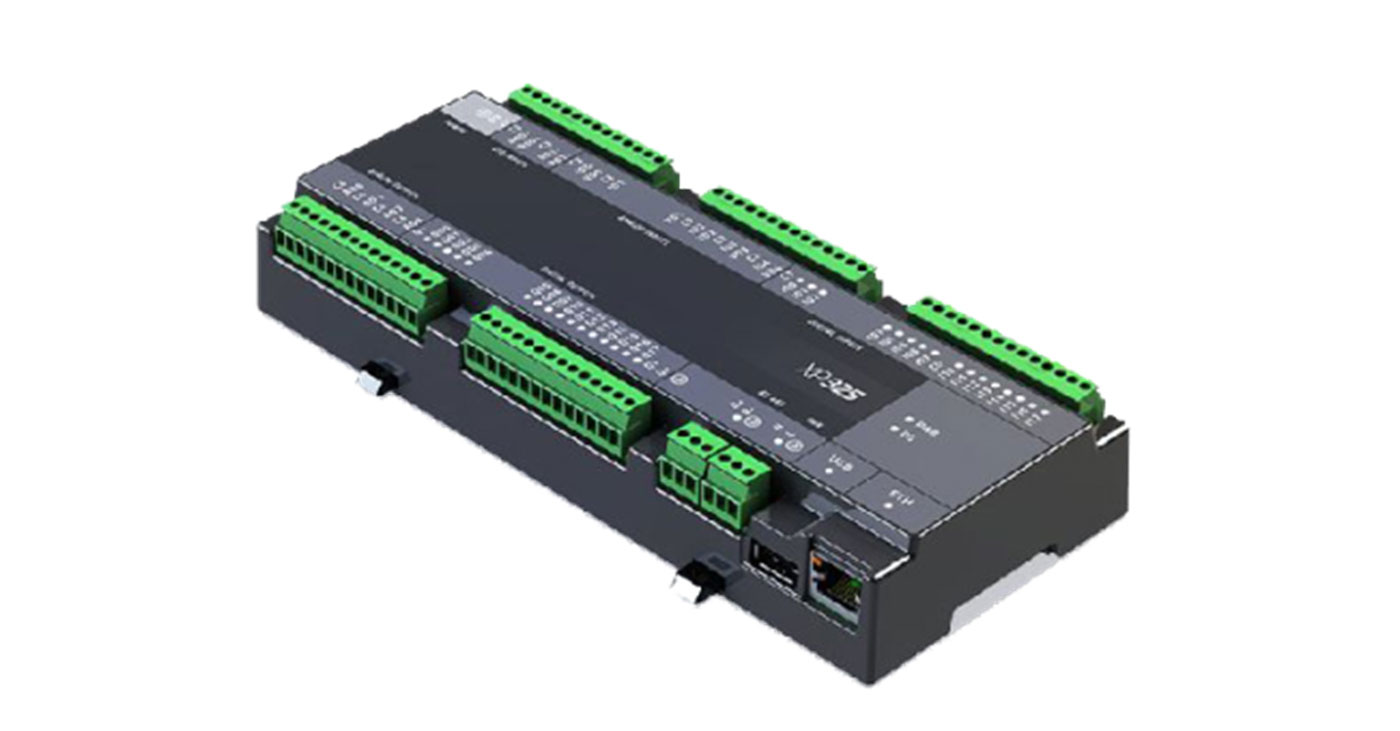 Messung's Servo and Motion Control solutions are versatile, seamless, and safety-oriented applications catering to a wide range of
applications.
High flexibility to combine systems and components.
Wide range of certification (UL, CE, and similar) for global application.
Industry 4.0 enabled infrastructure.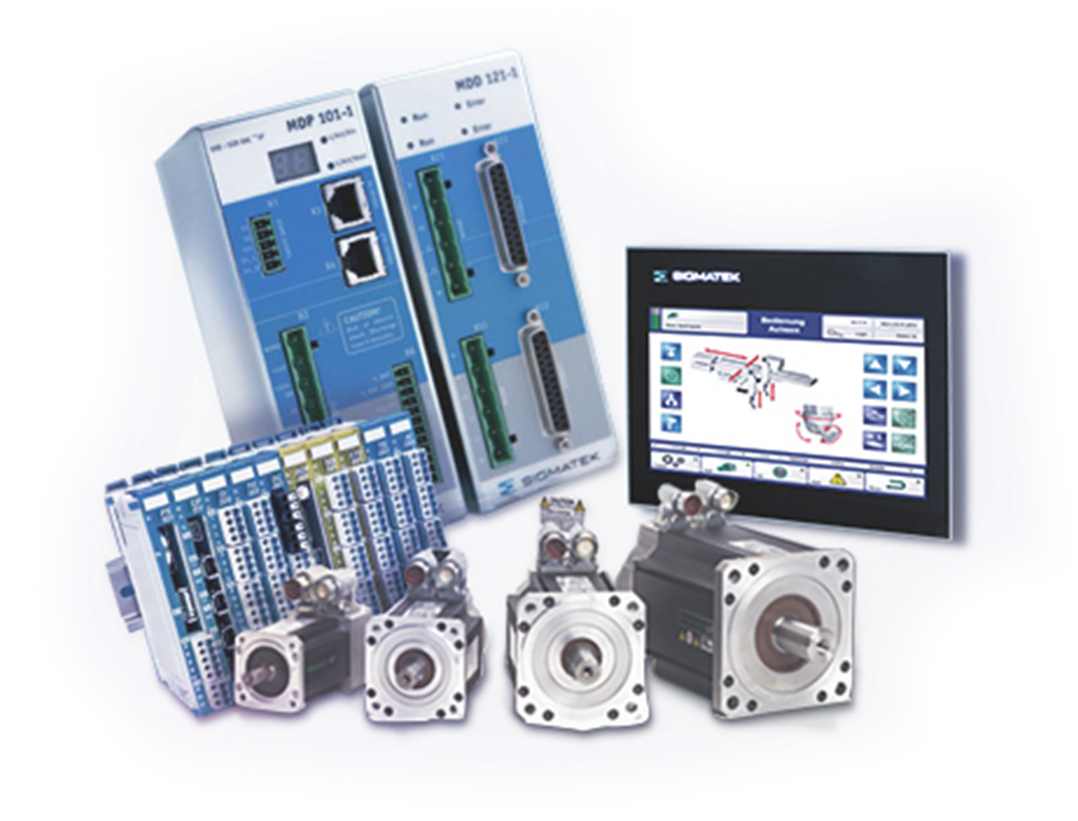 Energy Management
All industries depend on good quality electrical energy that is free from surges, and harmonics. Managing this precious resource helps mitigate unjustified power bills and punitive charges. Typical aims of
energy management include restricting wastage, improving power factor, and keeping peak demand within the sanctioned load.
An increasing use of renewable energy sources like wind or solar power throw new challenges about metering the energy that is consumed or fed back to the utility grid. Hotels, offices, commercial buildings and similar also require close
monitoring of energy consumption. This is a challenge, especially when the utility authority of the building has to monitor electrical meters of a number of tenants on a regular basis. Aims of saving energy, improving productivity,
avoiding breakdowns, and preventing electrical pollution is mandated for all businesses, with stiff penalties for those not complying with the requirements.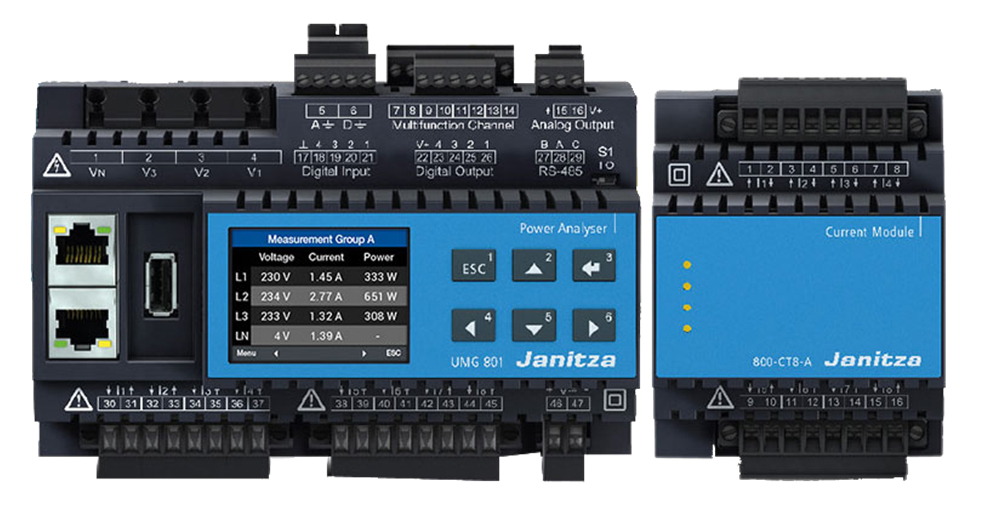 Energy Management Applications
Messung offers customized energy management solutions for various business verticals like:
Laboratories and hospitals.
Hotels, and hospitality sector.
Data centers and IT infrastructure.
Industries, especially high energy dependent enterprises such as paper, sugar, steel, automotive, textile, iron, and steel.
Power plants.
Real estate and commercial buildings like malls, offices, and similar.
Infrastructure like airports, and similar.
Energy Management Products
For managing energy, Messung offers a variety of products and solutions:
This solution is built around the Janitza® Electronics' unique device that simultaneously monitors a large number of sensors for:
Energy management
Power quality
Residual current
By monitoring these critical parameters, the universal solution provides a deep insight and predictive analysis into the distribution and load performance. With a modular architecture, and a measurement of a large number of channels,
this solution can directly help resolve the persistent supply problems or randomly occurring faults, to keep the electrical system working at its designed optimum. By monitoring trends, the solution can predict failures or faults in the
network. The power quality monitoring process is in accordance to the general standard like EN50160.
Modular energy measurement devices
These are data network connected devices that monitor electrical parameters in various nodes of the distribution. The data network conveys readings at that node to a central location for analysis and recording. Typical application for
these devices could be to monitor power consumption in various hotel rooms. Previously, a person would have to physically take individual readings from all the scattered energy meters, and compile the results in another location. Now,
all the readings are presented on one screen, through automation and the network.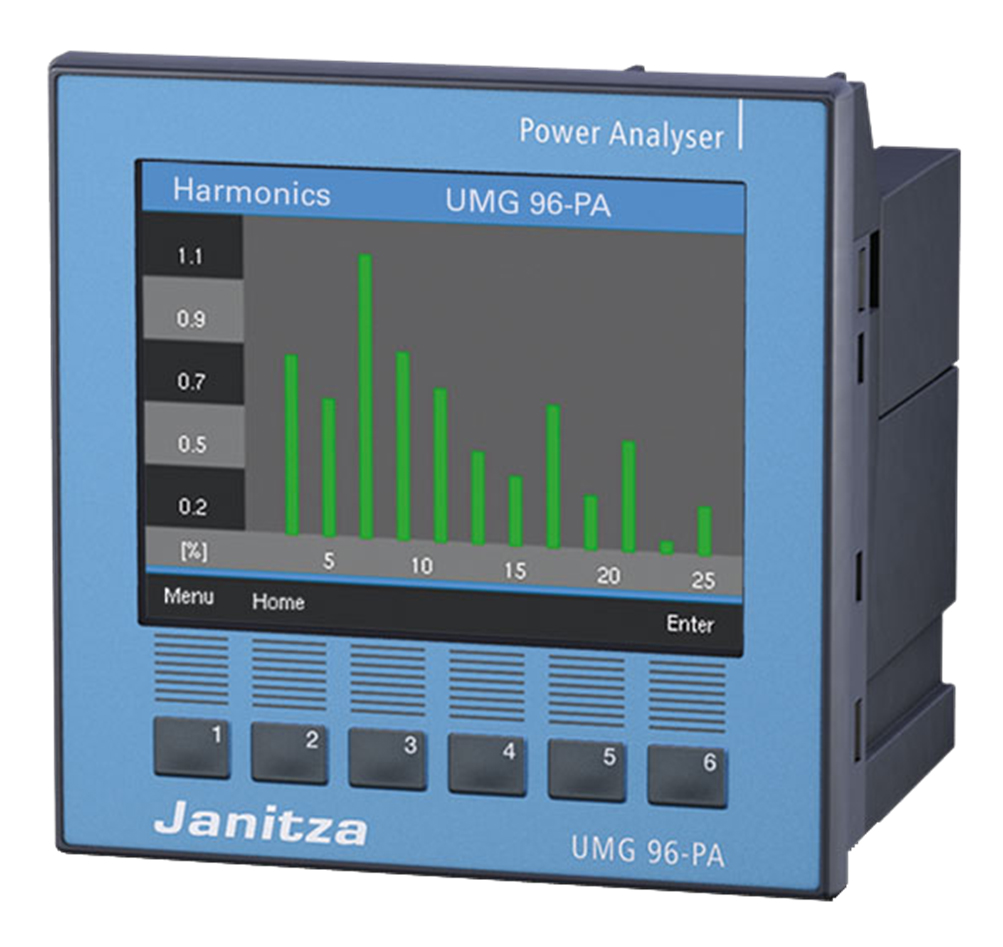 GridVis® application
GridVis® is a computer application that integrates readings from the field devices into one view. The application analyzes the measured parameters to monitor trends, and to predict failures or potential faults. GridVis®is scalable, user-friendly, and offers insights for your electrical system's performance through energy quantity, quality, and leakage current fault monitoring.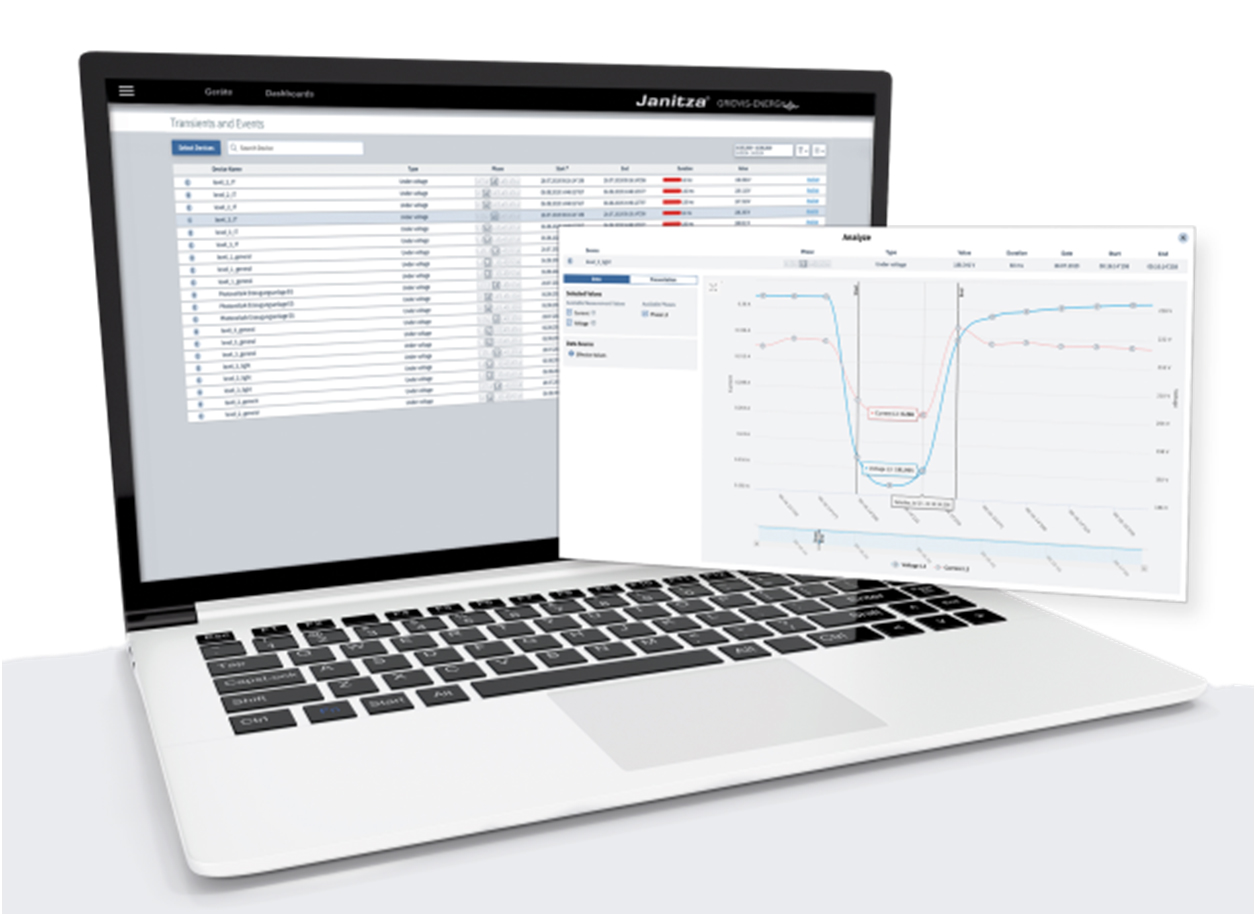 Energy Management Solutions
Smart Panel for Power Measurement
This smart panel monitors, records, and controls electrical energy for a large installation. This system integrates intelligent energy meters, energy analyzers with PLCs to measure energy, and implement control using interlocks and time
schedules. This logic could be based on load and consumption algorithms for that respective industry or infrastructure.
These solutions meet IEC 61439 standards for PLCs, SCADA (Supervisory control and data acquisition) and IoT (Internet of things) based technology. The energy meters used in the setup have a variety of communication modes and can
directly connect with PLCs, SCADA or customized applications with the minimum of wiring.
The smart panel can monitor and analyze data as per a section, like the department, or the load, or the area. This segregation helps you understand the tariff allocation as per zones, to result in reduction in overall energy
consumption, and the billing. Historical data is stored for analysis and trends either locally on a server or on the cloud, for universal access from anywhere.
These smart panels map peak demand times and automatically regulate loads as per priority to avoid exceeding the sanctioned capacity. To
ease current sensing on continuous duty, high power circuits, Messung offers advanced technology clip-on sensors that avoid shutting down the line for inserting measurement CTs (current transformers).
Benefits of Smart Panel for Power Measurement
Helps reduce energy consumption
Improve utilization of the system
Increase reliability
Predicts electrical system performance
Optimize energy usage
This panel is integrated with IOT based solutions, to deliver data to a remote internet connected computer or mobile phone. This remote delivery of the data shows readings, and alarms to get quick and effective response from the user,
who may be away from the plant. The stored data helps in analytics and trend prediction.
Clean Power Solution
This solution aims to offer clean power to critical loads. The solution uses energy analyzers, active harmonic filter, surge protection and similar devices to filter unwanted noise and harmonics from the incoming lines.
These turnkey solutions can also offer an intelligent control on varying power factor with capacitor banks. This panel supplies clean power supply with a near unity power factor to minimize the tariff charged by the utility providers.
Typical application of clean power is for high value critical equipment such as quality control machines, laboratory equipment, medical equipment, and data centers. Apart from the utility grid input, the clean power solution can also
monitor the alternative sources of energy such as UPS (uninterrupted power supply) and diesel generating set.
By adding a PLC, these solutions can activate various interlocks and switch loads to provide clean power and avoid running non-critical loads during power outages. This solution also has an IoT interface to extend the readings, and
alarms to remote computers or mobile phones over the internet.
Smart Power Distribution Solution (SPDS)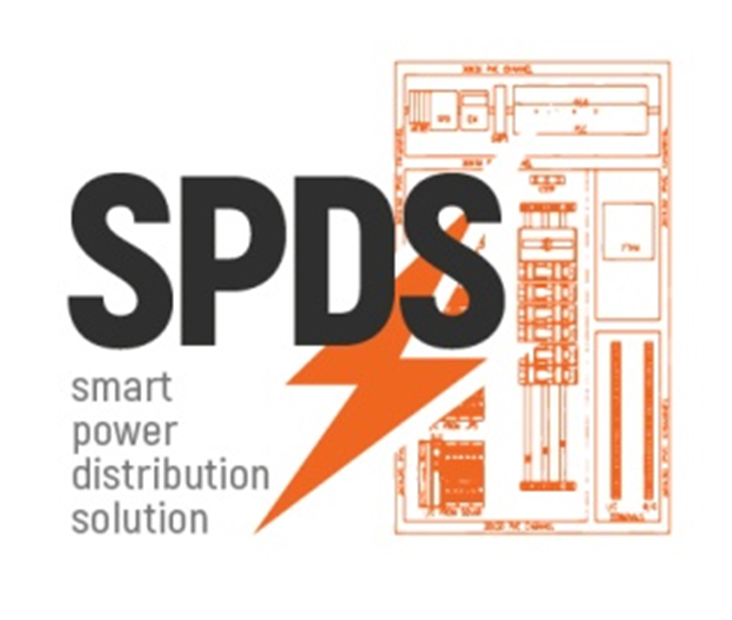 This panel connects to various power inputs and supplies power to load as per the priority.
Using a PLC for taking decision about selection of sources and connected load, this smart panel meets IEC 61439 standards for safety of power distribution.
Messung's SPDS is useful for buildings like villas, bungalows, farmhouses, hospitals, hotels, commercial complexes and similar that have multiple sources of power input like mains, UPS, diesel generating set and, renewable energy sources (wind, solar).
The SPDS connects the critical and non-critical loads with the available power source as per a variety of factors. This intelligence helps to maximize the use or renewable energy and ensure that critical load are always powered-up. The exact algorithm for optimal use of energy is customized as per the site requirement.
The panel includes intelligent monitoring for the entire electrical system of the building, management of solar energy and its battery, IoT interface, cloud connectivity, and easy integration with a variety of home automation systems like KNX, Crestron, and similar.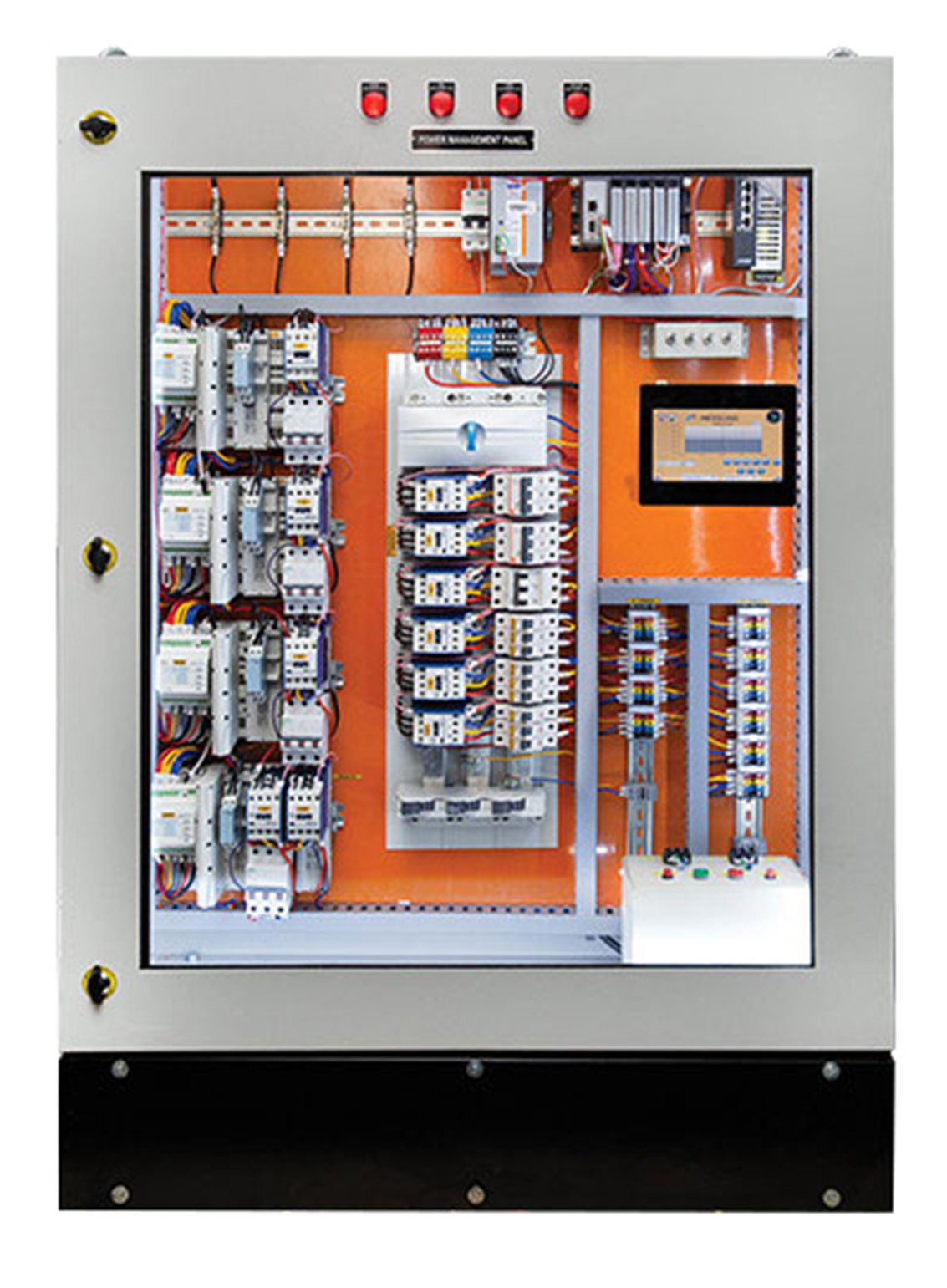 For more details, contact