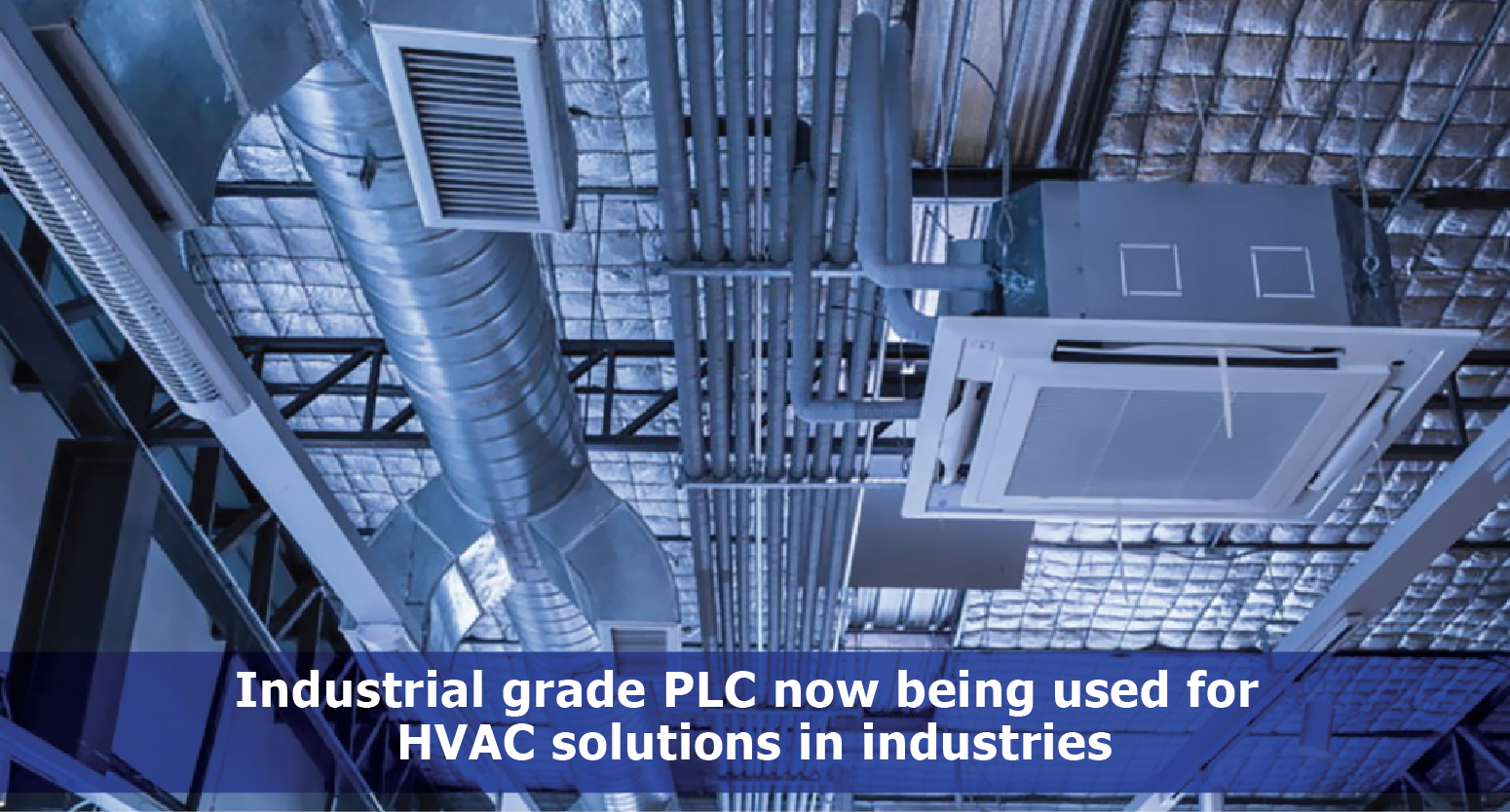 Industrial grade PLC now being used for HVAC solutions in industries
Messung's solutions are designed to share information and make sure your  systems work together maximizing both comfort and energy efficiency while reducing energy expenses. Whether new construction or retrofit applications, Messung's expert can help you to design, install, integrate and maintain your control system with efficient energy management. Messung's solutions have the flexibility and scalability to adapt, and deliver results for your building environment.
About AHU:
An Air Handling Unit (AHU) regulates and circulates air as part of a heating, ventilating and air-conditioning (HVAC) system. It consists of a blower, heating or cooling elements, filter racks, sound attenuators and dampers. It is usually connected to a ductwork system that distributes the conditioned air through the building and returns it to the AHU.
Sometimes, AHU's discharge and admit air directly to and from the space without ductwork.
With the growing emphasis on energy performance in buildings, and new standards to study and improve energy efficiency, buildings need automation & control systems to achieve high levels of energy efficiency.
HVAC is one area where huge amount of power is consumed, and where plants with energy-optimised design, installation and commissioning are a must. Automation with AHU-specific functions ensures more systems' energy efficiency, operational reliability and availability. Automation also monitors room and outdoor temperatures to reduce cooling energy needs and improve comfort levels.
MESSUNG is an Automation Partner capable of Supplying Solutions to any Project of Air Handling Units and Environment Control Systems.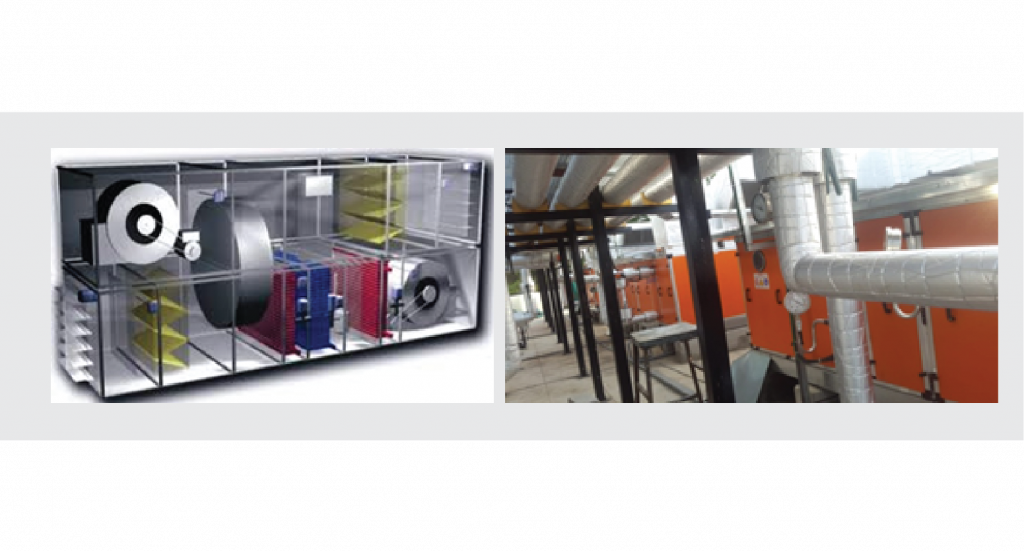 Case Study:
"Our Customer is a Bengaluru based company involved into manufacturing of Products like Metal Working Tools, Mining, Foundation Drilling cutting Tools, Tungsten carbide wear components etc.. required for Industries like Aerospace, Additive manufacturing, Machine Tool Industry, Energy, Earthworks."
Basic AHU for Coating Room:
The project required Messung's solution to ensure that the coating room is maintained under 5 Pa Negative pressure with respect to ambient and within the room temperature zone of 21.1 Deg. C to 24.4 Deg. C and RH Zone of 40% to 60%. Since the system is working round the clock, it is necessary to control the system in such a way that minimum power is consumed by the HVAC system.
In addition, in case of any process gas leakage in the coating room, fresh air supply and exhaust to be operated at the it's full capacity to exhaust the leaked gases promptly.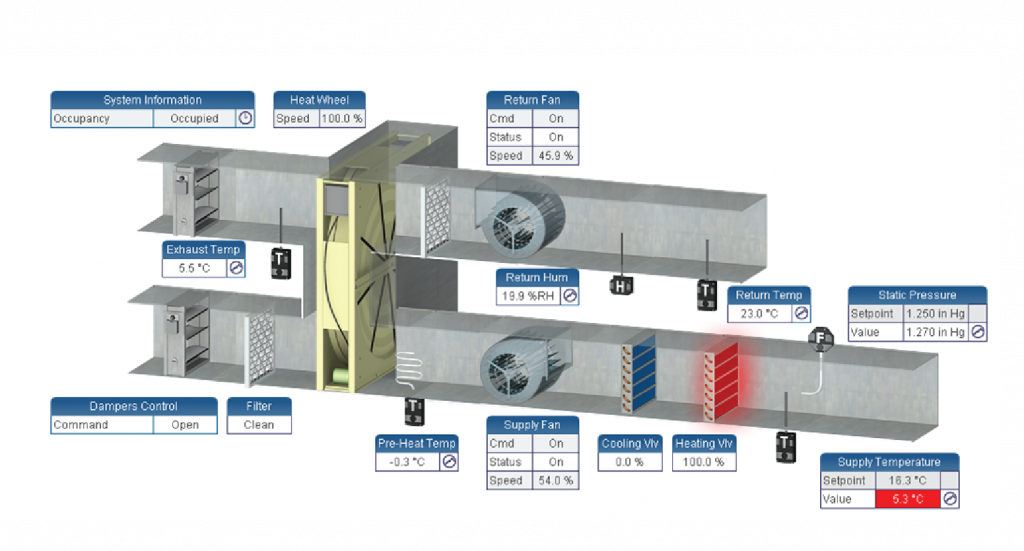 Messung's solution:
Messung proposed an AHU System which can maintain acceptable room conditions using 2 stage evaporative cooling or using chilled water cooling coil, depending on the ambient air conditions throughout the day and year.
Variation of ambient conditions in Bengaluru through the day and year is such that the ambient air conditions can be used to maintain the desired room conditions for much of the time, mainly in cooler nights and winter season.
Since the plant is working round the clock, Messung decided to make use of favorable ambient conditions to the best possible extent to minimize the power consumption by AHU system.
Messung divided the variation of ambient air conditions throughout year, into 3 parts:
Mode -I, where in the ambient condition is hot and dry, where either single stage or two stage evaporative cooling can be used to maintain room conditions.
Mode – II, Monsoon conditions with high RH and not so cold temperature, wherein conventional chilled water cooling coil will be used to cool and dehumidify and maintain the designed room conditions
Mode – III, typically winter conditions, Messung proposed to modulate return air and cold fresh, as well as single stage evaporative cooling to maintain the designed room conditions.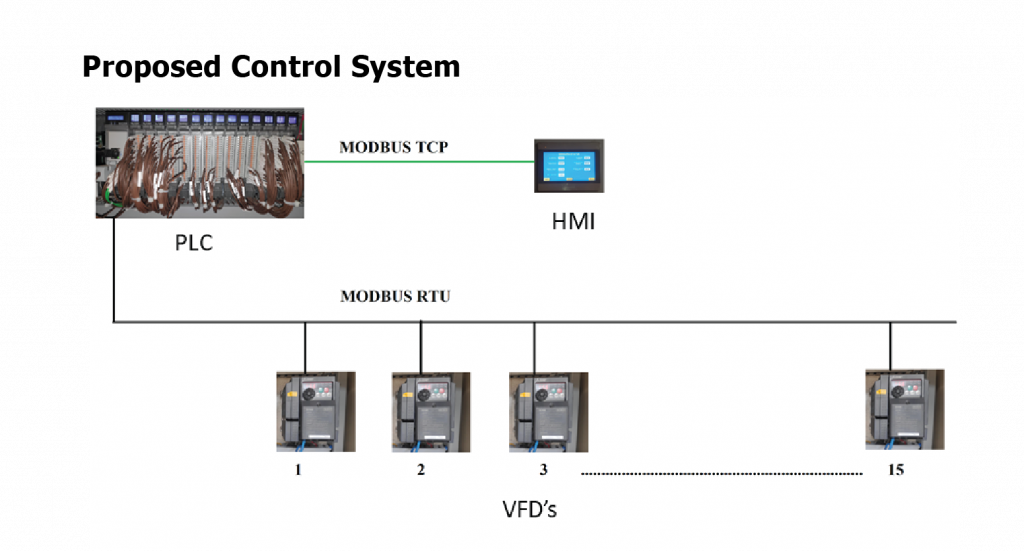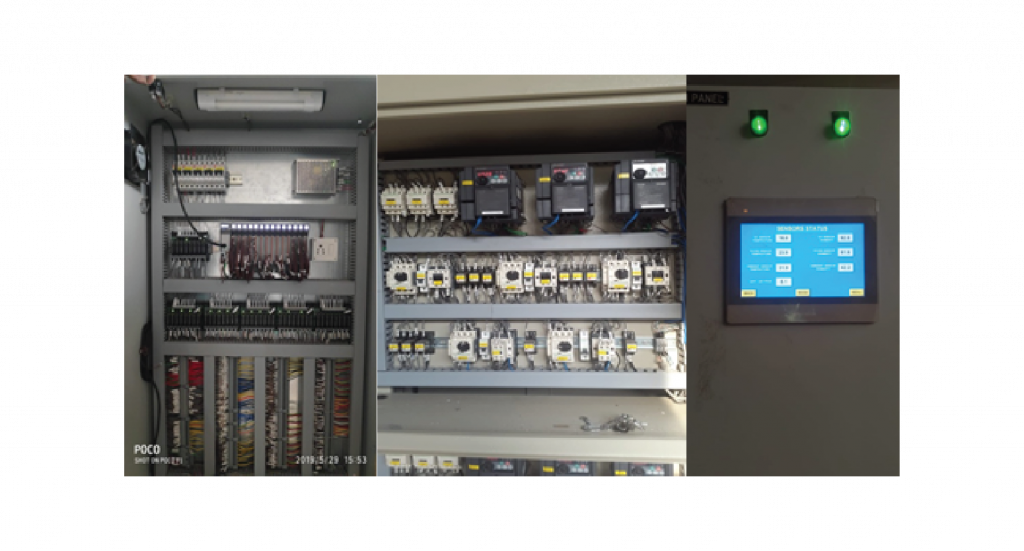 Salient Features:
Versatile CPU with large Input/output signals handling capacity
Capturing real time data for Temperature, Relative Humidity,Running hours for AHU
Large program memory for implementing complex Relative Humidity formulas
Incorporating of Program Algorithm based on Psychometric chart readings
Connection of CPU with 15 nos. of VFD's on MODBUS RTU control network.
 Prompt monitoring & Controlling the entire system using HMI
Psychrometric Chart: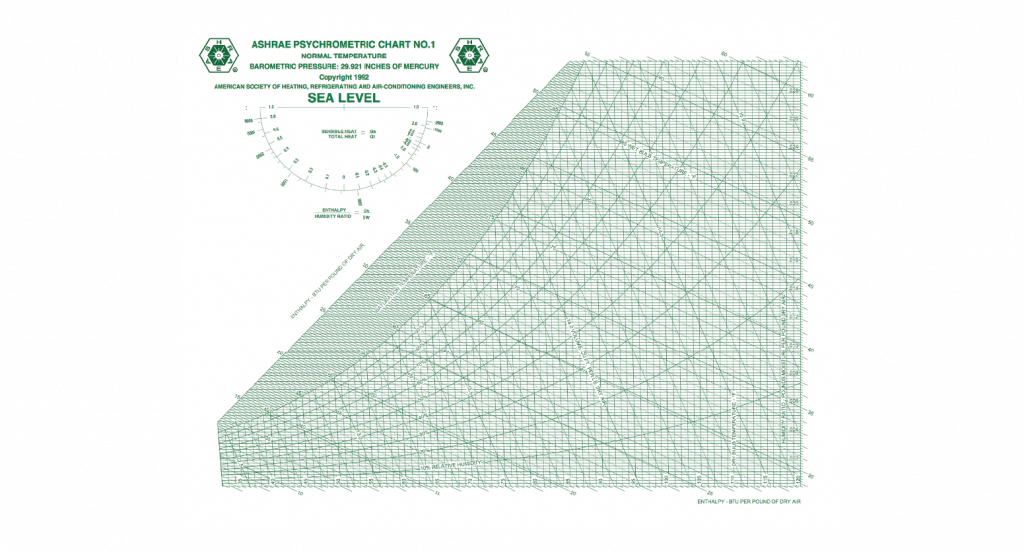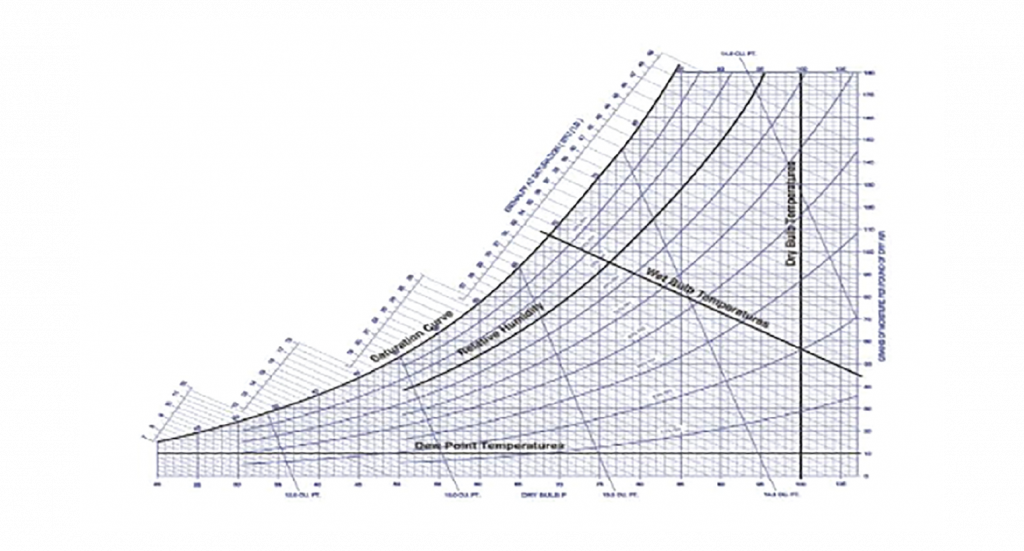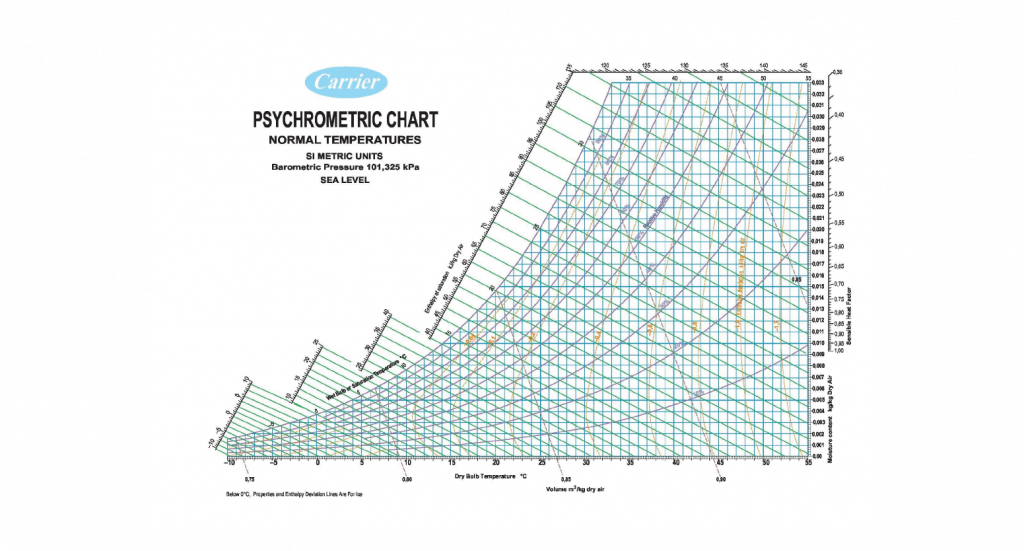 Formula implemented for the Algorithm: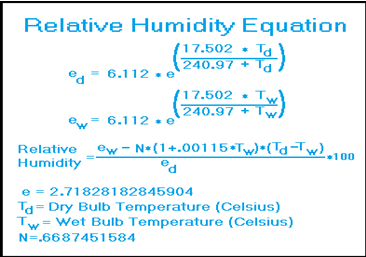 Conclusion:
"Messung's NX-ERA Series of PLC's for industrial automation help to monitor, control and optimise AHUs to ensure performance and efficiency of HVAC systems. Messung's AHU control systems feature these latest technology PLC's with user-friendly interface to monitor and control each component of the AHU including fans, heating, cooling, humidification, heat recovery, etc. The systems offer design flexibility with variable size options and a wide range of choices to make your facility more productive and energy-efficient".