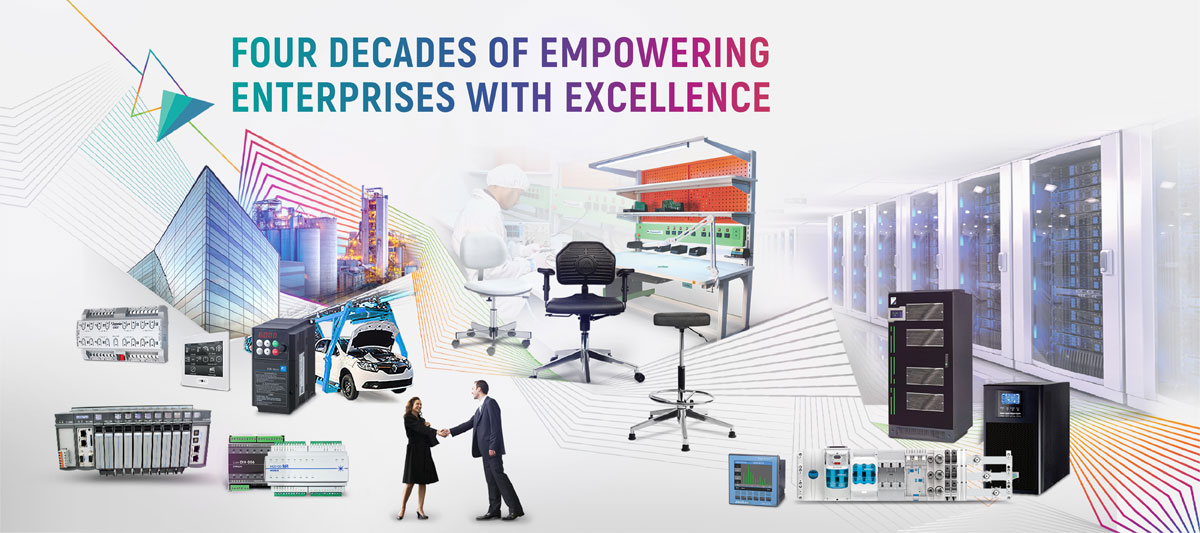 Four Decades of Empowering Enterprises with Excellence
For four decades, Messung has been at the forefront of industrial automation solutions in India. From a humble start in 1981 when Farook Merchant founded Messung Systems and started out as India's first indigenous PLC manufacturer to the multi-faceted, diversified conglomerate it is today, Messung has truly come a long way.
Farook Merchant's focus has always been on delivering products that empower productivity and operational efficiency in industry. He believes that the Indian market requires world-class products at cost-effective prices, and is passionate about developing indigenous design & manufacturing capabilities to innovate solutions on par with the best in the world.
It's a passion that has stood the test of time. Through changing times and evolving technologies, growing competition and economic challenges – Messung stands tall. Relentless in its commitment to delivering cutting-edge solutions that empower enterprises with excellence.
Today, Messung's portfolio and prowess extends far beyond Industrial Automation to Building & Infrastructure Automation; Home, Office & Hotel Automation;Electrical Engineering and Workplace Technology.
Let's take a quick walk down Messung's memory lane for a glimpse of their impressive history.
1981-1990: Pioneering Start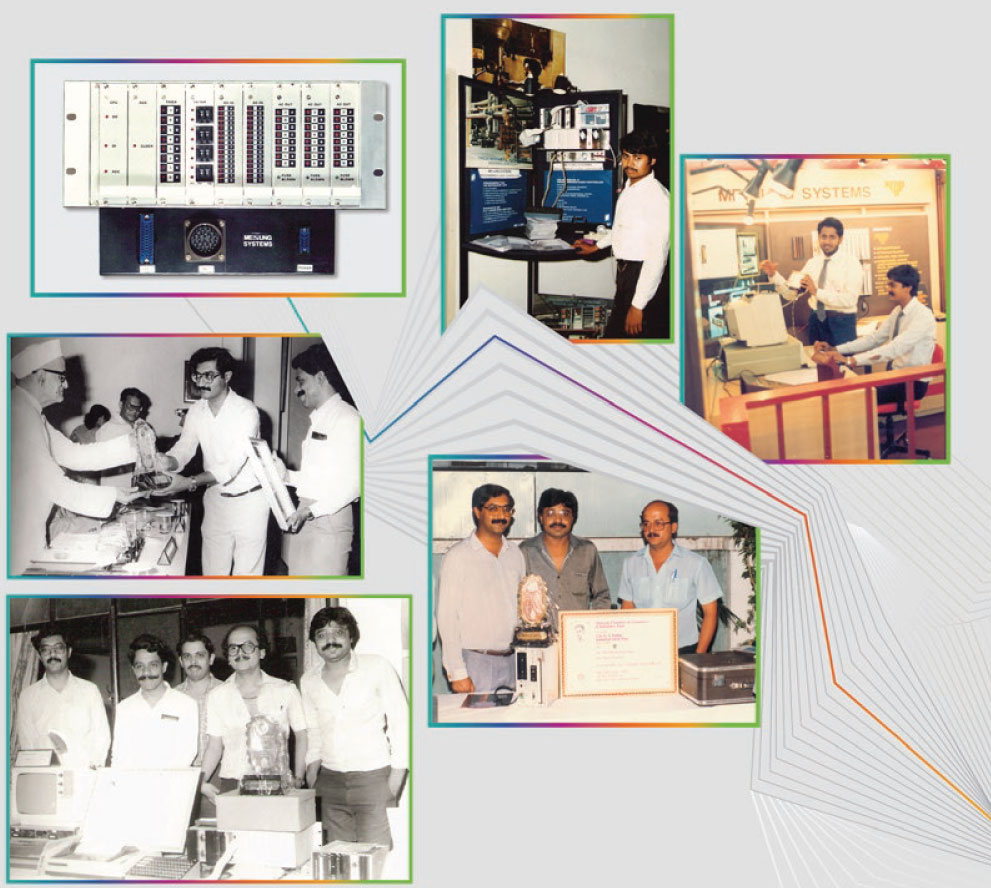 In 1981, Farook Merchant founded Messung Systems, and began developing a prototype PLC in a garage. Within a few years, Messung launched Meprolog-H, India's first indigenous PLC and in 1984, installed the first one at Kirloskar Oil Engines, Pune.
In 1986, Meprolog-H won the G.S.Parkhe Award and FIE Foundation Award for Best Product Design, and in 1988, Farook Merchant received the National Award for Outstanding Entrepreneur. The following year, Messung launched XMP8-40, the first 8-bit micro processor based PLC which went on to achieve 6000 installations.
1991 - 2000: Indigenous Innovation Continues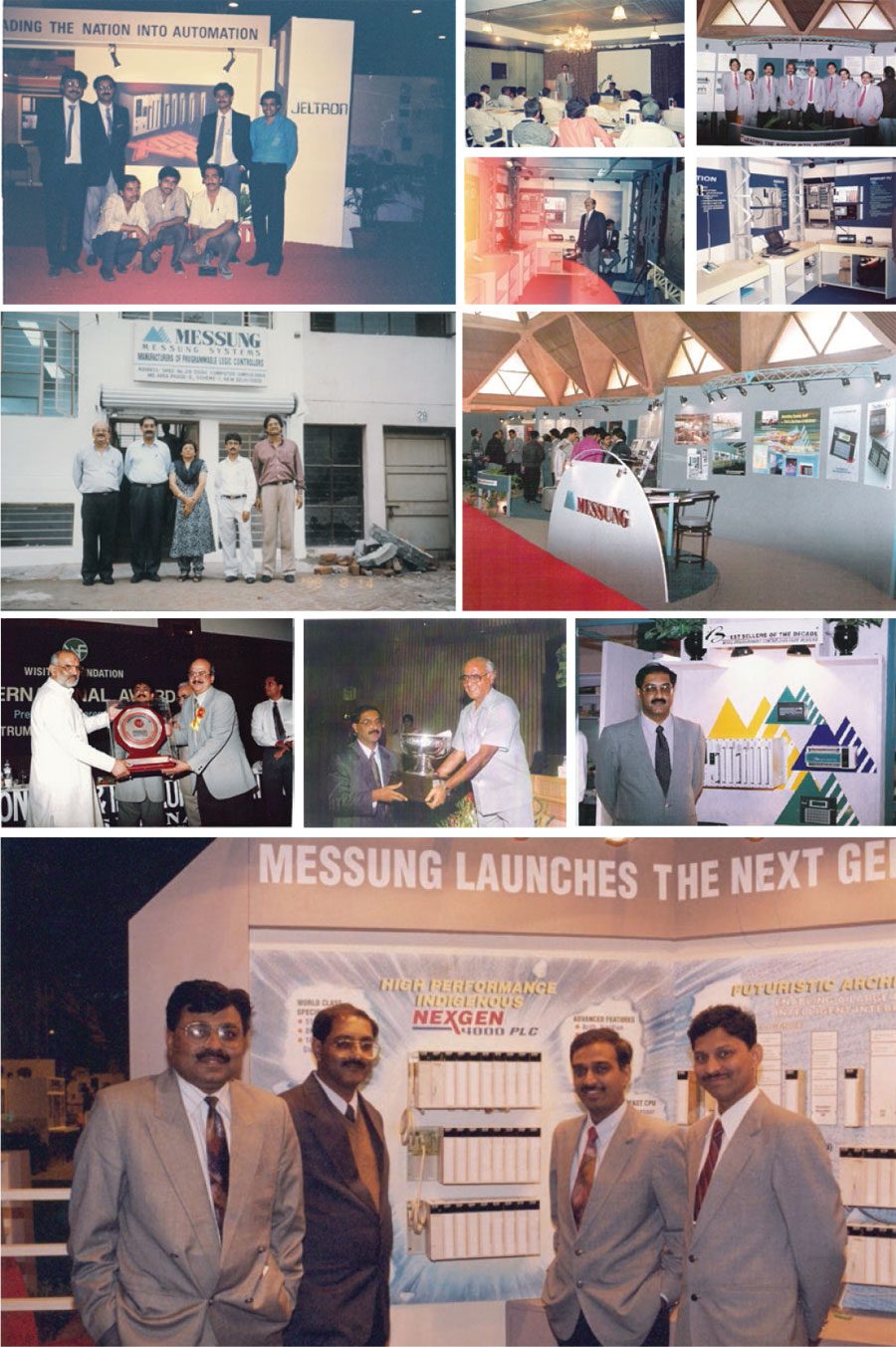 The following decade saw Messung continue on its journey of indigenous innovation. In 1992, XMP8-20 PLC was designed for smaller, compact machines, and installed in 12000 projects. Three years later, XMP8-10, the 'small wonder' was launched and used in 25000 installations.
In 1996, Messung won the International WISITEX Award and Award for Excellence in Electronics by Govt. of India – achievements that only fueled Messung's passion for innovation. In 1998, NEXGEN 4000 PLC was designed in modular structure – and went on to win the FIE Award for Best Product Design.
Meanwhile, in 1995, Messung was appointed sole distributor for Mitsubishi Electrics's Factory Automation products. The relationship was further strengthened in 1998 when Messung was appointed Authorised Service Centre for Mitsubishi CNC in India.

2000 - 2010: Innovation and Growth
This decade witnessed a series of innovations for industrial automation. In 2001, the NEXGEN 5000 PLC based on IEC 61131-3 standards was developed and in 2008, the NX-ERA PLC was developed. The next year, NEXGENIE PLC was launched and Messung crossed the USD 25 million revenue mark.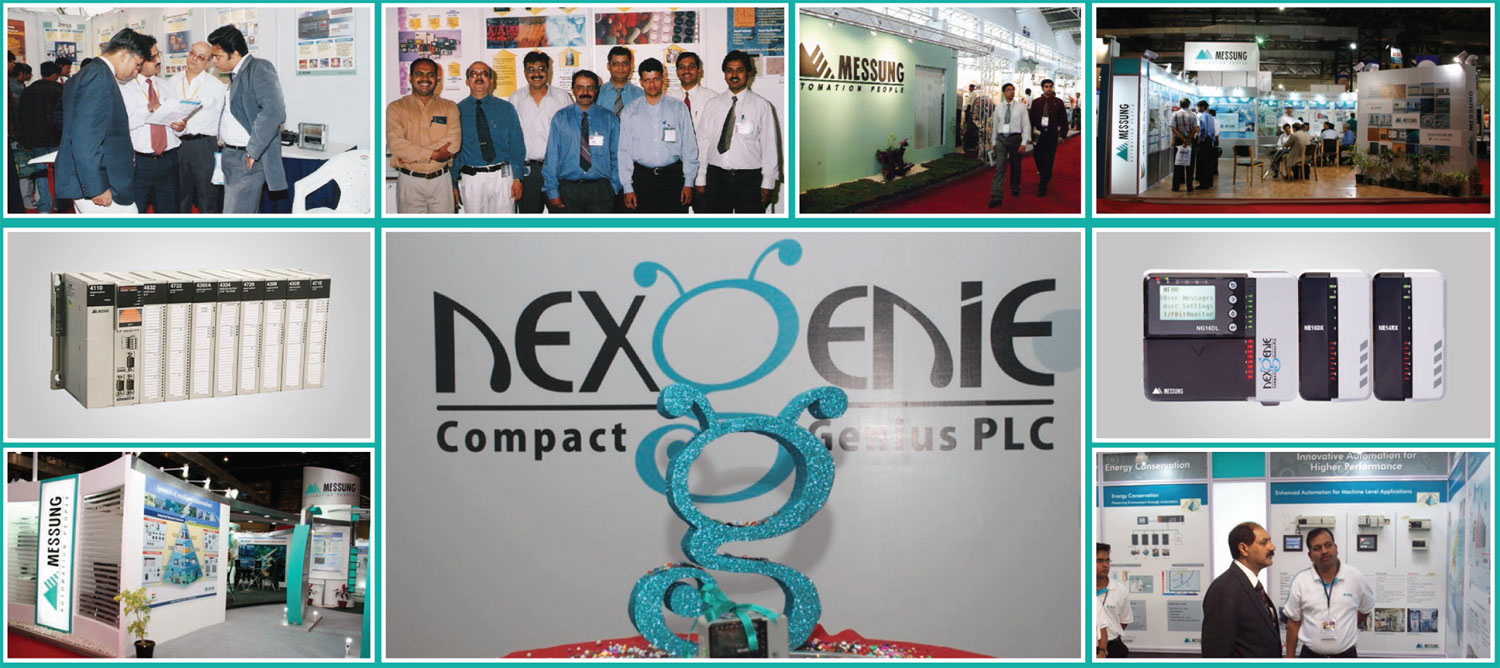 2011 - Present: Partnerships and innovation
By 2011 Messung had a pan-India network of 12 Area Offices, 60 System Houses and 4 Dedicated Service Centre's.
In 2012, Messung's Industrial Automation business was offloaded to a Multinational and since then, Messung as a group has spread its wings in multiple sectors – be it Automation, Electrical Engineering or Workplace Technology. Messung has embarked on a journey of partnership, joining hands with global companies to bring the world's finest, most innovative technologies to India.
Between 2015 and 2020, Messung formalized distributorships and alliances with the following MNCs:
Distech Controls, Canada for IBMS
A reputed manufacturer of world-class ESD tables
A leading manufacturer of world-class ESD chairs
Zennio Avance y Tecnología, S.L., Spain for KNX-based Home, Office and Hotel Automation solutions
Altus, Brazil development partner for NX-Era PLC
Crestron, USA for Office Automation solutions
Wöhner, Germany for Power Distribution solutions with Busbar technology as per IEC 61439 std.
Sigmatek, Germany for Servo & Motion Control Automation
Janitza, Germany for Energy Management solutions like power quality analyzers, digital energy meters, RCM devices,
Fuji Electric, Japan for VFD drives and Servo & Motion Drives
Fuji Electric Consul Neowatt's Online UPS, Active Harmonic Filter & Servo Stabiliser for Energy Management systems
Uchida, Japan for Cleanroom chairs & stools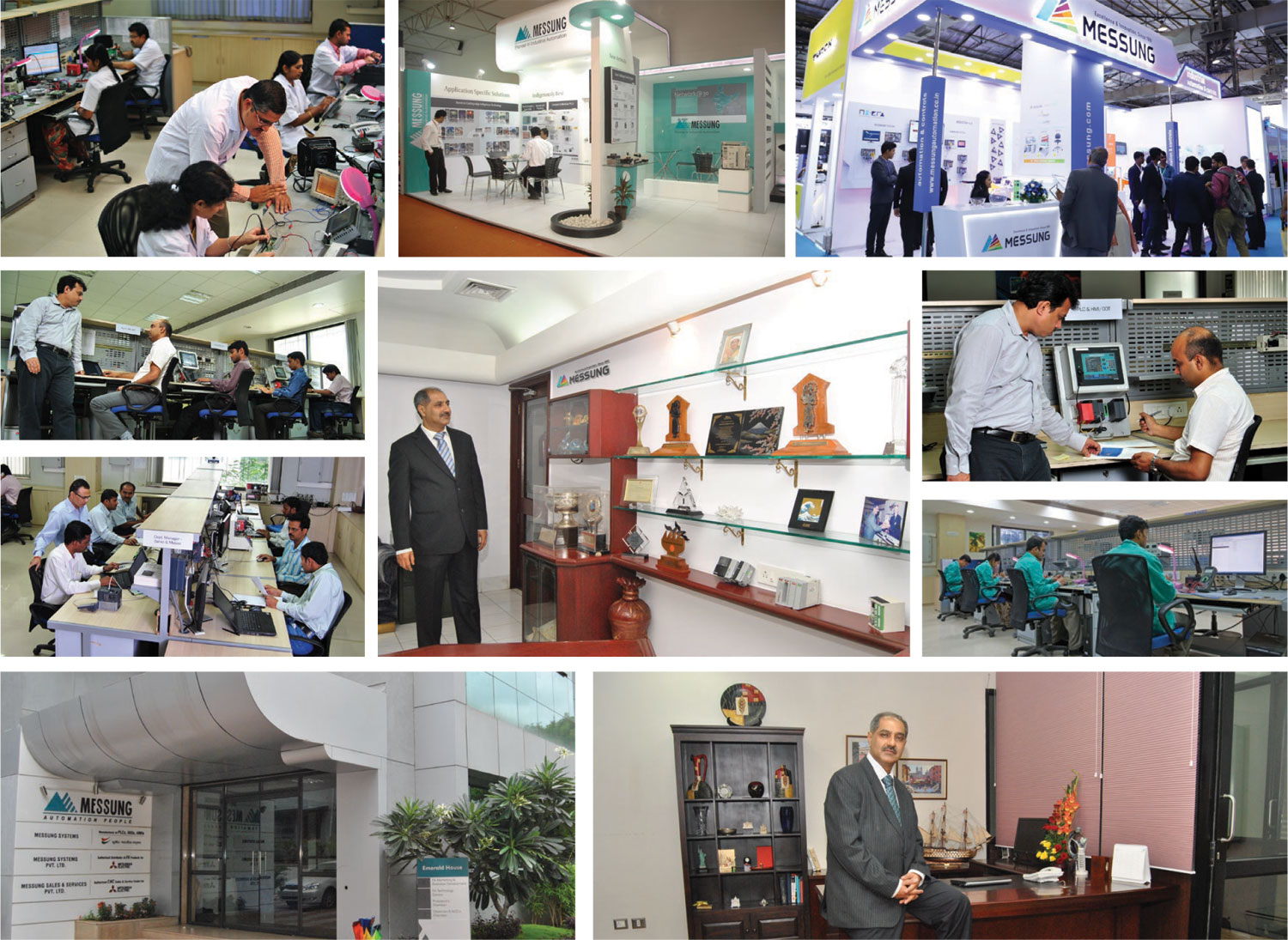 Indegenous Innovation
However, Messung's own pro-active R&D continues to design and develop 'Make in India' products for Indian industry and workplaces. Under its ongoing 'Navonmesh' initiative, in 2017, Messung launched NX-ERA series of PLCs for Industrial Automation – a range that continues to grow and serve diverse applications in industry.
In 2019, Messung introduced the AFM-PLUS Series, ESD tables, ESD workstation, Industrial Work Tables, ESD Chairs, Storage Trolleys. Also launched clean room products like lab tables, stainless steel tables and general workplace chairs and storage solutions for industry. These products are specially designed for safety, flexibility and ergonomics in industrial environments.
Even through the pandemic, Messung R&D for product development stayed on track. More recently, they launched the XM-PRO Series of Remote I/O modules which are CE marked and certified for usage in harsh industrial environments using Modbus, CANopen and Messung's own 'Mesbus'.
According to Mr. Farook Merchant, "Our Customers and our Competition Drive our Creativity." He firmly believes that saying "I can do it" is the most important and motivating factor that helps him and his Design team to generate and execute new ideas.
The saga of innovation, engineering-excellence continues…